What's Inspirational
By Simon Published: October 11, 2013
Top 5 Perfume Smells to Buy Your Girlfriend for Christmas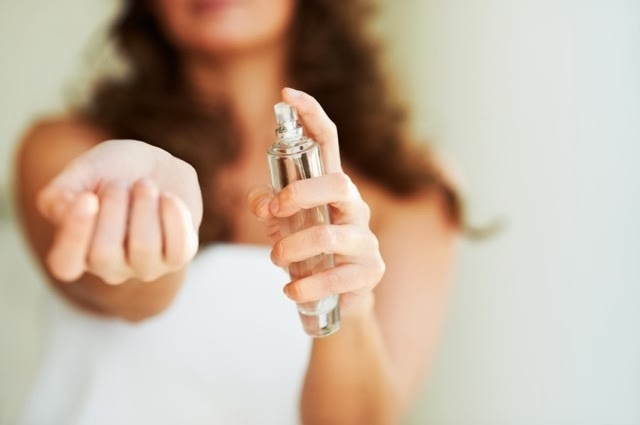 Emma / Published on December 8, 2013
With Christmas coming up, we thought we would round up the top 5 women's perfume for gifts this year.
Women love receiving perfume as a present so check out these gorgeous smells.
1. L Lamb for Women by Gwen Stefani
Gwen Stefani is a style icon so what better present to buy than her first ever fragrance?
This L.A.M.B fragrance is an extension of her clothing line, fusing feminine and masculine scents with an overlay of floral and musky smells.
The perfume has notes of Fresh Green Notes, Water Hyacinth, White Freesia, Fresh Pear, Violet Leaves, Jasmine Petals, Rose, Muget, Sweet Pea, Orange Blossom, Heliotrope Flower, Sensual Musk, Frangipani Blossom, Peach Skin.
You can buy it for cheaper than RRP here.
2. Viktor & Rolf Flowerbomb
This women's perfume isn't the cheapest but for a very good reason! The packaging is beautiful, as well as the fragrance bottle but it's the scent that really makes Flowerbomb special.
Flowerbombis a rich, sweet oriental perfume that lasts a long time on the skin.
The top notes are sweet accords of bergamot and green tea. And also has pure Sambac jasmine, Centifolia rose, freesia and Cattleya orchid. Musk and patchouli are the base notes.
You can buy the Flowerbomb perfume gift set here.
3. Narciso Rodrigues
If your girlfriend likes musk in her scents (or if you do!), then this is the perfume to buy her.
This women's fragrance has a gorgeous honey flower, amber and woody smell that alludes to an air of mystery. The designer says it symbolizes modern femininity such as simple elegance and impulsivity.
The notes are jasmine, cyclamen and sparkling pink peony, with rose, amber and frozen lily. The base includes musk and chypre accords of patchouli.
You can buy the gift set for cheaper than the RRP here.
4. Armani Code
This women's perfume is the perfect scent for Christmas. It's an oriental and seductive smell that will make your girlfriend feel special when wearing it.
Armani Code is a fresh and feminine blend of blood orange, ginger, and pear sorbet with hints of sambac jasmine, orange blossom, and lavender honey, warmed with precious woods and vanilla.
You can buy the gift set for Christmas here.
5. Lolita Lempicka
If you are looking for a women's perfume that looks glamourous and girly, then this is the scent you want.
As well as having a beautiful design, it has a gorgeous sweet oriental vanilla smell.
With a liquorice accord comprising of aniseed, violet, vanilla and praline with a floral oriental harmony of ivy, iris, amarena, tonka bean, vetiver, and musk.
You can buy the gift set here.