What's Inspirational
By Simon Published: October 11, 2013
What You're Saying
At first, I was rather concerned about using the site as I regularly buy from the same old internet sites, I tend to be an habitual user of everything and rarely like to change - I must finally be getting old! These days what with technology and computer hackers, you just can't be too careful - now I really sound old! Anyhow, my friends and family had raved about this website and it seemed secure. I made my first purchase from Choiceful.com before Christmas, and my Christmas tree and lights arrived quick-sharp and at a reasonable price. I then started to sell a few items and one year later I made it my full-time job. I just wanted to thank Choiceful for the great service they offer!Read more
DIY Garden Goodies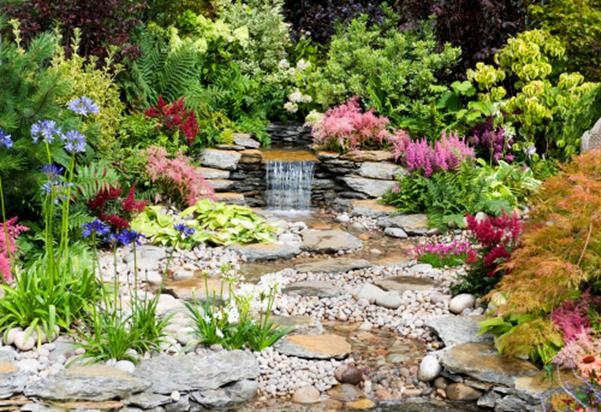 Edwina / Published on May 8, 2013
As we mentioned in a few of our previous blog posts, there are various things you could do to lure guests into your garden – hosting a
memorable garden party
beneath your
gazebo
, or getting
green fingered
to colour your garden. However, if you want to be a cut above the rest, here are some unusually creative ideas…
Build your own barrel BBQ
It's fair game to have your own run of the mill BBQ, but
here is a guide
to building your own from a barrel. Atop of being likened to industrial-sized BBQs you're more likely to find in the States, it has its own DIY aesthetic appeal. You can say proudly that it came out of your own workshop as opposed to the local home and garden suppliers…
Create art
You don't have to just plant your flowers in the ground. This
image here
shows how you can utilize an old frame, wire mesh and existing plants to create some unique art you could hang from gazebo posts, or any vertical surface.
DIY light
Instead of the usual solar lights you find populating gardens, recycle an old wine bottle to make your very own
tiki torch
. Filling it with citronella oil has the added benefit of warding off flying insects so your guests can relax without buzzing distractions.
Don't forget to visit our
garden centre
for accessories you'll need for creating these goodies, and our
Pinterest
page for inspiration.