What's Inspirational
By Simon Published: October 11, 2013
What You're Saying
Excellent, well thought out website that enables you to buy products second hand or new, with varying price ranges. The website is presented well and very easy to use. I had no problems regarding payment for my purchases and the packaging and postal services are great. I have talked about the service to family members and friends, who are considering selling items online or starting up a new business.Read more
Top 5 Celebrity Endorsement Deals in 2014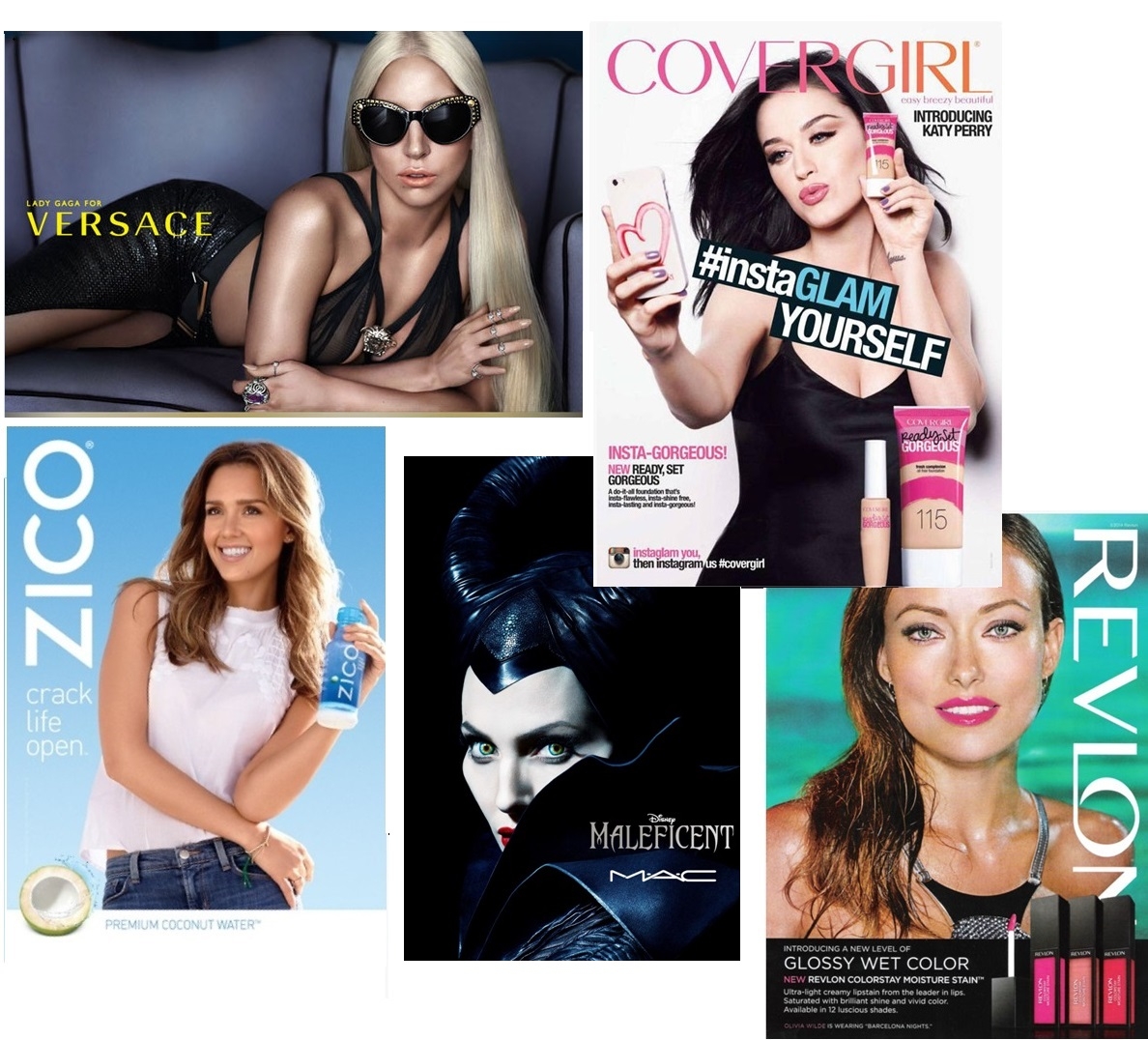 Sarah / Published on September 22, 2014
Celebrity endorsement deals have become increasingly popular, as celebrity culture has become ingrained into our society.
The use of celebrities in brand campaigns and ads have been shown to increase sales and revenue which means that celebrities can earn a huge amount of money from these deals.
Sounds like easy money if you ask us!
Here are top 5 celebrity endorsement deals in 2014;
1. Katy Perry & Cover Girl
Katy Perry, the infamous pop singer, is featured in a celebrity endorsement ad campaign for CoverGirl #instaGLAM collection.CoverGirl explains that Katy Perry is a "fresh-faced star [that] embodies all of the elements that make up a stunning CoverGirl" and that "she truly defines inner and outer beauty." The new collection is big on colour which ties in perfectly with Katy Perry's pop art style.
2. Angelina Jolie & MAC Cosmetics
Angelina Jolie is featured in a celebrity endorsement ad campaign for MAC cosmetics inspired by the film Malefient. MAC's Maleficent-inspired collection featuresblood red glosses, sweeping lashes and skin-perfecting powders and highlighters.
3. Lady Gaga & Versace
Lady Gaga, controversial pop artist was featured in a celebrity endorsement ad campaign for Versace Spring/Summer 2014 clothing and accessories. She was announced as the Face of Versace, with Donatelle saying "I am honoured that my friend Lady Gaga is the face of our new Versace campaign," Donatella said. "I wanted to capture her true beauty and spirit in images that are elegant and alluring. She is like family to me, the embodiment of the Versace DNA."
4. Jessica Alba & Zico
Jessica Alba, the beautiful Sin City actress, features in a celebrity endorsement ad campaign for Zico coconut water. She is the brand ambassador for ZICO Premium Coconut Water campaign called "Crack Life Open". "Crack Life Open means living positively and thoughtfully by making healthy choices and taking small steps to treat yourself well every day," explains Lorna Peters, ZICO chief marketing officer. "We searched far and wide for the best person to represent ZICO authentically… someone who lives and breathes natural living and embodies our Crack Life Open ethos each and every day. Jessica Alba is that person and we couldn't be happier to have her join the ZICO family."
5. Olivia Wilde & Revlon
Olivia Wilde, House actress, has been partnered with Revlon since 2011 and recently featured in a new celebrity endorsement ad campaign for Revlon Colorstay Moisture Stain lipstick."ColorStay Moisture Stain is a virtually weightless, creamy and moiturizing stain. Drenches lips in glossy wet color and creamy moisture with vitamin E & Aloe. 88% of women felt lips were instantly hydrated without stickiness."