What's Inspirational
By Simon Published: October 11, 2013
What You're Saying
I discovered this marketplace purely by accident when searching for a new kettle. It's an excellent alternative to eBay and Amazon as you can sell your products on their marketplace. It's free to register and they only charge a 5% commission when you sell an item.Read more
Steal Victoria Beckhams LA Holiday Style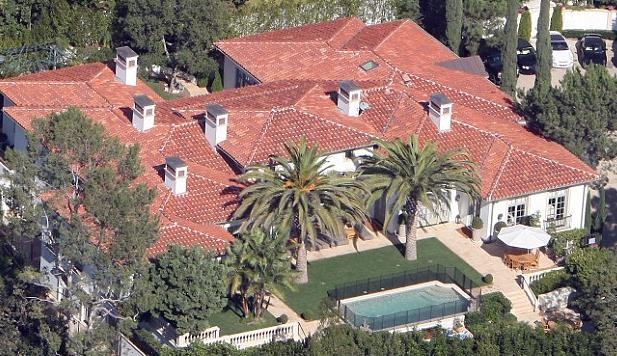 Simon / Published on September 23, 2013
A few weeks ago we brought you the interiors of some world-famous celebrities. As you all enjoyed those posts so much, we thought we'd teach you how to steal the style of your favourite celebs. The weather has been miserable and grey recently, so we thought it only right to kick off the week with a holiday home style to help cheer you up. Today, we're taking a look at how you can steal Victoria Beckham's LA holiday style – with bright colours and products, you'll soon be feeling in the holiday mood.
The Beckham's Beverly Hills Mansion
Although Victoria Beckham has recently said in interviews that the family are planning to move back to London for good, it is unlikely that they will want to give up their
home in Beverly Hills
. See below for our tips on how to recreate a holiday home style in your property, courtesy of the Beckham family.
Bright, sunny colours
Invite the sunshine back into your home on a permanent basis by painting the walls in bright colours. This will instantly lift your mood after a busy, stressful day. If you're unsure which colour will work best in your home, get your hands on some of our
tester paint pots
– that way you'll get a good idea of the exact colour you want to use for the walls.
Fresh flowers
Nothing will instil calm into your home more than displaying fresh flowers. Choose one of our
vases
and pick the most colourful, sweet smelling blooms for your home. You can even choose flowers to complement the colour of each room, so if your living room is sunny yellow, lavender coloured flowers will work great. If you don't want the extra expense of buying fresh flowers each week, choose a brightly coloured arrangement of plastic flowers – this will work just as effectively.
Outdoor fun
Don't neglect your exterior. For those sunny days, make sure you have sufficient
chairs and tables
so that the whole family can enjoy sitting out in the garden. We have a great selection of paddling pools too to keep your kids entertained – who needs LA when you've got your own holiday set up in the comfort of your home?