What's Inspirational
By Simon Published: October 11, 2013
What You're Saying
Anyone wishing to sell unwanted books, DVDs or second hand computers and laptops online might consider eBay as the first option, but I would always include Choiceful.com as another great alternative. Choiceful.com allows you to list items already available on the site whether they are new or used. They can be single or multiple items. You don't have to pay anything for this service until you sell something. I have generally found that you can obtain a better price on Choiceful rather than on eBay and others, although it may take you longer to sell your item - it's worth it for the extra money.Read more
Halloween Nail Art Ideas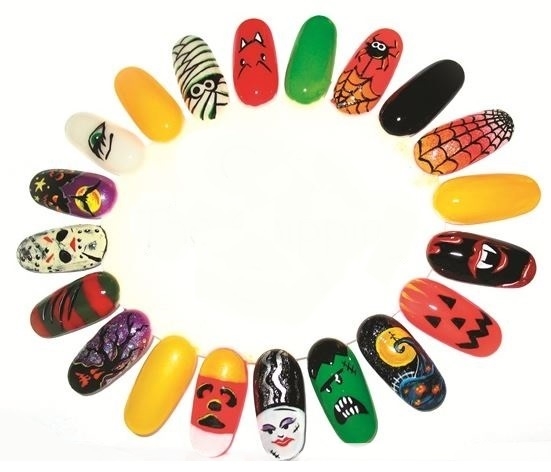 Ammie / Published on October 27, 2014
The Halloween countdown is well and truly underway and even if you're still debating over your costume or don't think you'll quite make it Trick or Treating this year there's always one sure fired way to get into the Halloween spirit - nail art!
The world of nail art has significantly grown since the days of stick on gems and nail transfers, it's now an inexhaustible avenue for creativity and what's even better is that you don't need to be a professional to get involved. Halloween nail art brings the spookiest of characters to life from zombies to ghosts and from monsters to jack o'lanterns the options are limitless.
So whether you're looking for the perfect morbid manicure to match your costume or are looking for a more subtle way to join in on the fun we have put together some of our favourite, easy to do, super spooky nail art designs for you to try at home.
Blood Splatter
Truly gruesome and super easy, these blood splatter nails will compliment almost any Halloween costume with very limited fuss. However it does look as though you can expect a rather large clean up operation after application.
Eerie Eyes
These nails are perfect for those of you looking for something a little more subtle this Halloween and with only two colours required the look will be low in cost with monstrous effect.
Claws of the Undead
Okay, now it's getting scary. These undead nails are certainly not for the faint hearted and will be sure to be the talking point of any party.
Fang-tastic
This sinister look would be perfect for those of you considering adopting the ghoulish guise of a vampire this Halloween. By simply adding two stiletto nails to your index and ring fingers you will automatically transform into a menacing creature of the night.
Day of the Dead
Wanting to opt for a brighter, more vibrant nail design? Then the Day of the Dead skull nails could be just what you're looking for. However, a steady hand and eager eye may be necessary.
So whether you're looking to scare the wits out of your friends, compliment your costume or just have a bit of hair raising fun there are plenty of petrifying nail art designs out there to ensure you make the most of your Halloween. So take out your nail polish and get creative!
What spine chilling design will you choose?