What's Inspirational
By Simon Published: October 11, 2013
What You're Saying
Just wanted to say well done guys! Choiceful.com has won my trust! It's a great site that I would definitely recommend.Read more
FKA Twigs & Google Glass - A Match made in Heaven?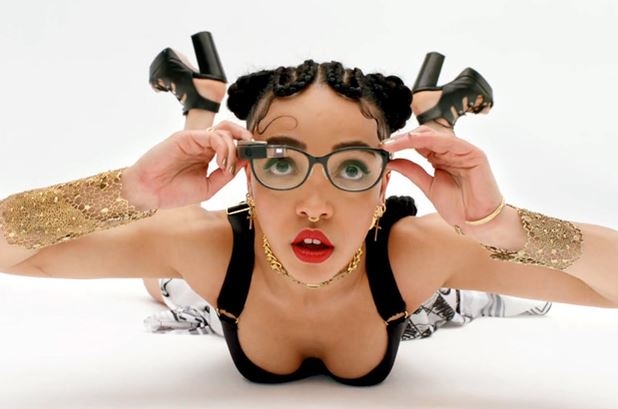 Emma / Published on October 27, 2014
English singer-songwriter, producer and dancer FKA Twigs is renowned for the use of technology and artistic statements in her music videos, so perhaps it only seemed logical that she would join forces with Google Glass.
The 26 year old performer has created a two minute concept film through glass for the technological front runners, working as both a performer and director. The production undoubtedly raises the bar for the Google team as the wearable technology has indeed faced its fair share of criticism yet somehow with the help of a young, highly regarded artist, Google Glass has never looked so cool.
Set to an evocative remix of two of FKA Twig's tracks 'Video Girl' and 'Glass & Patron' the video follows the esteemed artist as she seemingly attempts to create a music video using Google Glass as a source for inspiration. She uses the device to call upon references for her revered choreography as she searches for everything from anime style makeup to gymnastics. Her inspirations are evident as we see footage of voguing legend Benjamin Milan and British 'krumper' Dominant before she is joined by a group of on screen FKA Twigs dopple-gangers who join her in a hauntingly expressive dance routine. The video also sees the performer incorporate Google Glass in to the actual filming of the piece exhibiting its camera quality and ability.
The production is often hard to keep up with and although this is not the first time we have seen a musician undertake in a product placement project this is without a doubt unlike anything we have seen before. FKA Twigs has managed to take Google Glass, a seemingly visually unattractive piece of technology and reclaim it as a vaguely cool and almost wearable product.
Although we may not be ready to part with £1000 just yet and despite the fact we're pretty sure only FKA Twigs could realistically pull off Google Glass without looking like a complete fool, the artist has put the product firmly back in the sights of success.