What's Inspirational
By Simon Published: October 11, 2013
What You're Saying
Excellent price and really fast delivery, excellent choice and accept Paypal - what more does one want! Thanks very much! Read more
Decor Inspired by India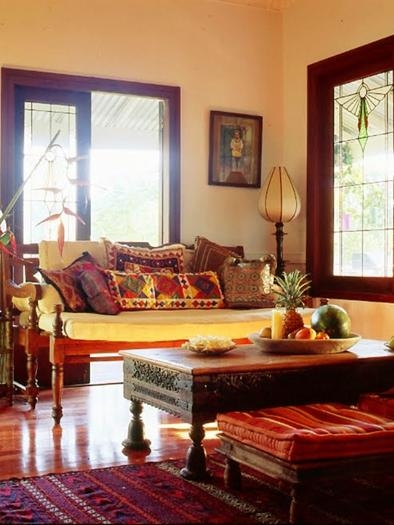 Edwina / Published on September 11, 2013
Indian decoration is synonymous with rich colours and exotic patterns. You'll be met with a flourish of intricate designs that's guaranteed to drench you with warmth.
There are certain elements of Indian design that's essential, for example the decorative designs, but it's still possible to achieve this yet have your room remain uncluttered. Take the living room below. It's minimal but still undoubtedly Indian in influence. It makes use of vibrant patterns with its cushions and utilises wooden accessories with its low coffee table and fruit bowl. Recreate this at home by checking out our
wooden home accessories
.
When considering the colour palette, think of the many exotic spices used in Indian cooking. Cumin, garam masala, turmeric, curry powder – these are all hues of oranges, reds and yellows. Give your walls a lick of paint with these shades to ensure your living space gives off the lively Indian vibe. Head over to our
decoration page
to pick out colours inspired by this room!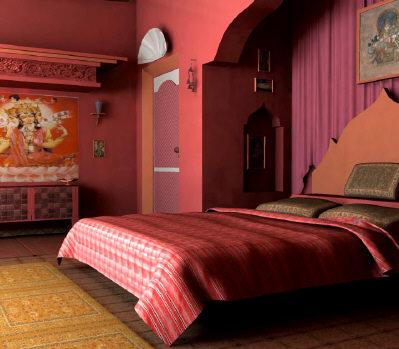 Animals play an important role in Hindu religion so home accessories with animal motifs, for example elephants, will add authenticity to your interior designs.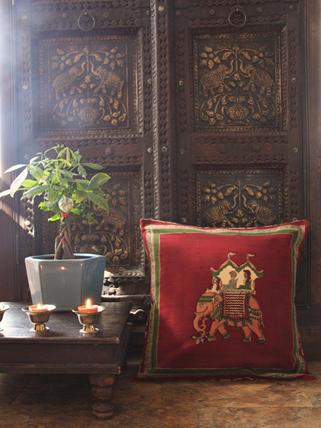 For your home decoration and accessories to be well matched, head over to our
Home and Garden
section to kit your space out – who can say no to affordable interior design?