What's Inspirational
By Simon Published: October 11, 2013
What You're Saying
At first, I was rather concerned about using the site as I regularly buy from the same old internet sites, I tend to be an habitual user of everything and rarely like to change - I must finally be getting old! These days what with technology and computer hackers, you just can't be too careful - now I really sound old! Anyhow, my friends and family had raved about this website and it seemed secure. I made my first purchase from Choiceful.com before Christmas, and my Christmas tree and lights arrived quick-sharp and at a reasonable price. I then started to sell a few items and one year later I made it my full-time job. I just wanted to thank Choiceful for the great service they offer!Read more
Dame Helen Mirren Named as New Face of L'Oreal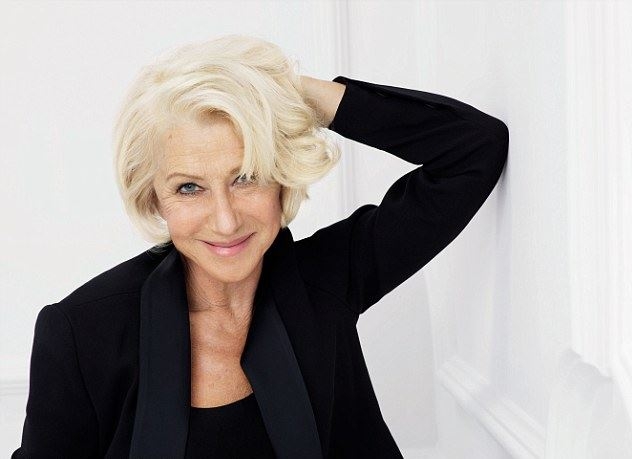 Jo / Published on November 3, 2014
L'Oreal have announced their newest UK brand ambassador - The irreverent Dame Helen Mirren, 69.
Taking a nod from fellow make-up giants NARS and Marc Jacobs Beauty who recently cast both Tilda Swinton (53) and Jessica Lange (65) as spokeswoman, L'Oreal are the latest brand to select a 50-plus woman to front a major cosmetics campaign.
Has the beauty industry finally started to celebrate age?
Considering the beauty market for women in this age bracket is considered to be worth around an estimated £2bn a year it seems only natural that brands would begin to embrace the idea of using more mature women to represent their products. Ellen Macaskill, L'Oreal's general manager described Helen Mirren as "brilliant, irreverent, beautiful, sexy and quintessentially British. She is subtle and alluring, and to women in the arts she's an inspiration and a tireless supporter of emerging talent."
The company were said to have surveyed approximately 9,000 women and found that the Oscar-winning beauty ranked top as the woman who appealed most to consumers describing her as "genuine, intelligent and glamorous, with looks that seem only to improve with the passing of time", and they're not wrong. However, Dame Helen Mirren has remained rather modest about the whole thing stating; "I am not gorgeous, I never was, but I was always OK-looking and I'm keen to stay that way. I hope I can inspire other women towards greater confidence by making the most of their natural good looks. We are all worth it!"
Helen represents beauty and accomplishment, spontaneity and physical allure. Her positive attitude to the ageing process is guided by her natural modesty and is something women of all ages can affiliate with. L'Oreal has stated that "At 69, she is at the vanguard of a new breed of women showing it is possible to maintain looks, vitality and energy levels to go on working whatever your age."
She will be representing the cosmetics brand alongside celebrities less than half her age such as pop singer Cheryl Fernandez-Versini (31),model Lara Stone(30) and Hollywood actress Blake Lively (27). However, L'Oreal have attempted to embrace older women in previous campaigns including Eva Longoria (39), Jennifer Lopez (45) and Andie MacDowell (56) but Helen is making her mark and certainly raising the bar for beauty standards within the industry