What's Inspirational
By Simon Published: October 11, 2013
What You're Saying
Just wanted to say well done guys! Choiceful.com has won my trust! It's a great site that I would definitely recommend.Read more
Add Some Sparkle to your Kitchen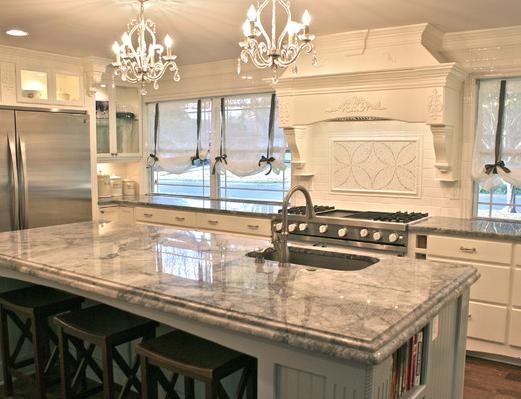 Jacqueline / Published on August 29, 2013
The kitchen is not just a room in which food is prepared; it's also the central hub of any home. It is the place where guests gather and mingle at parties, where your kids do their homework, and may even be where you eat your evening meals. It goes without saying then, that if you are going to put a lot of effort into the presentation of any room in your home, that you would concentrate that effort on the kitchen.
Here are some ways in which you can add a touch of luxury to your kitchen.
These chandelier lights really give this kitchen from
houzz.com
a regal touch. What's more, they bathe it in a soft glow that makes it feel homely. Check out the
lighting
options we have on Choiceful.com. (Pictured Above)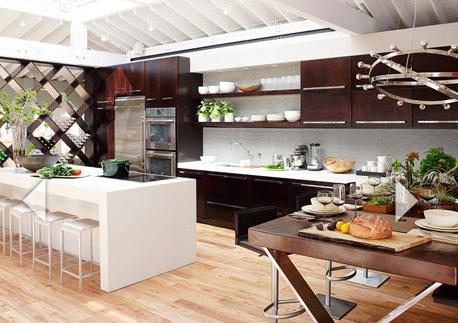 Housebeautiful.com features the 2010 kitchen of the year. By adding in a separate plush seating area, you'll not only make great use of the space in your kitchen, but you'll also make it seem more inviting to your guests.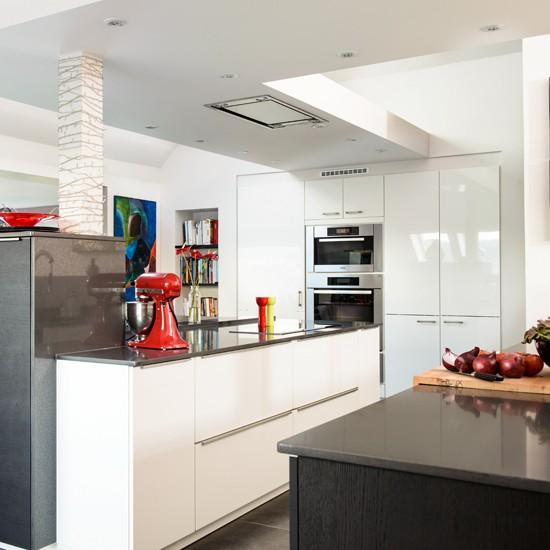 Add shine with high gloss worktops like in this kitchen seen on housetohome.co.uk. The accessories add a pop of colour to this monochrome kitchen. Take a look at our kitchen accessories and use them to add a bit of pizazz to your kitchen area.