What's Inspirational
By Simon Published: October 11, 2013
What You're Saying
Anyone wishing to sell unwanted books, DVDs or second hand computers and laptops online might consider eBay as the first option, but I would always include Choiceful.com as another great alternative. Choiceful.com allows you to list items already available on the site whether they are new or used. They can be single or multiple items. You don't have to pay anything for this service until you sell something. I have generally found that you can obtain a better price on Choiceful rather than on eBay and others, although it may take you longer to sell your item - it's worth it for the extra money.Read more
Top 5 Amazing Celebrity Halloween Costumes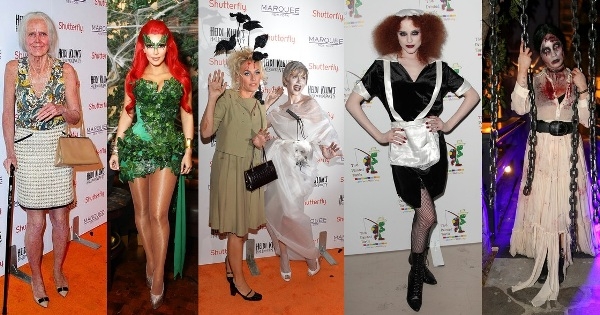 Sarah / Published on October 27, 2014
With Halloween right around the corner it's time to start considering your costume. There's never a dull moment at this time of year and it's the perfect excuse to reveal that untamed alter-ego you usually keep under wraps. So, if you're still striking a blank when it comes to thinking up the perfect Halloween ensemble, do not fear as we have put together some of the best celebrity costumes to kickstart your All Hallow's Eve!
Heidi Klum
The Queen of Halloween, Heidi Klum astounds us each and every year with her outlandish costumes and last year was no exception. With the help of an Oscar-winning make-up team Heidi was transformed into a wrinkly old lady, dressed appropriately geriatric by donning pearls, a white wig, a skirt-suit costume, and a cane. We can't wait to see what she will bring to the table this year!
Kim Kardashian
Now who can forget this costume? Kim Kardshian dressed as villainous temptress Poison Ivy at the Midori Green Halloween party in NYC. The raven-haired beauty donned a fire-red wig, super-high heels and an all-green mini-dress dripping with green leaves.
Georgia Chapman & Keren Craig
Designers Chapman and Craig attended Heidi Klum's annual Halloween party dressed up as characters from Alfred Hitchcock films. Craig was disguised as TippiHedren from The Birds while Chapman's look was reminiscent of the shower scene in Psycho.
Evan Rachel Wood
The American actress, Evan Rachel Wood, looked incredible as she donned the enigmatic look of 'Magenta' from The Rocky Horror Picture Show. If you're considering dressing up as a maid this is the way to do it.
Demi Lovato
Demi Lovato opted for a terrifying zombie costume as she hosted her own Halloween party last year. Barely recognisable we applaud the pop star for her gory get up. Her facial expression is ghouly and sure to scare any little ones!
There's no doubt about it, celebrities go all out at Halloween! After all, their boundless budgets and colossal teams of assistants mean their ideas are limitless.
Will you be dressing up this Halloween?