What's Inspirational
By Simon Published: October 11, 2013
What You're Saying
At first, I was rather concerned about using the site as I regularly buy from the same old internet sites, I tend to be an habitual user of everything and rarely like to change - I must finally be getting old! These days what with technology and computer hackers, you just can't be too careful - now I really sound old! Anyhow, my friends and family had raved about this website and it seemed secure. I made my first purchase from Choiceful.com before Christmas, and my Christmas tree and lights arrived quick-sharp and at a reasonable price. I then started to sell a few items and one year later I made it my full-time job. I just wanted to thank Choiceful for the great service they offer!Read more
Give your bathroom life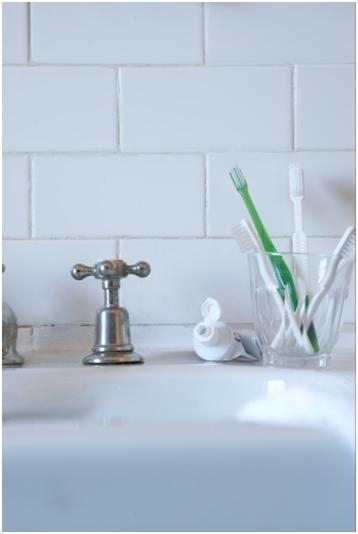 Edwina / Published on April 18, 2013
Your bathroom is the room that you probably spend least time in, but its up-keep is almost the top priority compared to others in the house. A dingy place to shower is not ideal in most people's eyes! So what could you do to spruce up your bathroom?
Cleaning
You'd be surprised at the difference a scrub could give to your bathroom tiles. If you've found that over time the grout has become mouldy, simply purchase some specialist cleaning materials and protect it with grout sealer. This
stops any staining and mould growth in the future
, and means less maintenance done by you.
Keep it tidy!
If you find your bathroom overloaded with multiple bottles of shampoo, shower gel, hair wax, cans of hair spray etc., a solution could be to
fit in a cabinet
. Having a sole place for your products means less hassle when cleaning surfaces and the de-cluttering will make your bathroom appear bigger.
Aesthetics
A bathroom doesn't have to be clinical. You can add various items to personalise it. At Choiceful we have a fantastic range of add-ons you could consider. A
cinnamon spice candle
from our extensive
candle range
could instantly add warmth. Placing a plant on your window sill (it could be real or fake!) could boost the life of your bathroom and give it some well-deserved colour (especially if you have the classic white tiles installation).
If you're stuck for ideas on what you could do to renovate your bathroom without hurting the purse strings, visit our
Home and Garden
section today to see what you could find. Don't forget to visit our
Pinterest
page for inspiration.