What's Inspirational
By Simon Published: October 11, 2013
What You're Saying
Choiceful.com is a unique place, built for better buying and easy selling. They make managing my online business an enjoyable and more profitable experience. I have recommended them to all of my family and friends.Read more
Beyonce & Topshop Launch Activewear Line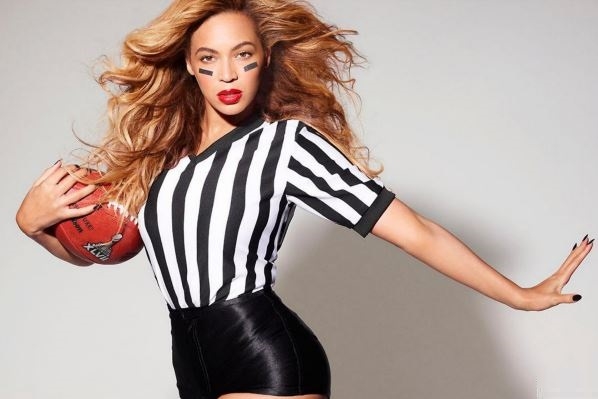 Jason / Published on October 30, 2014
Retail giants Topshop have announced that they will be launching an active-wear label alongside one of, if not the most influential stars of all time, Beyonce!
Topshop have collaborated with celebrities in the past including British super model Kate Moss, however this alliance is said to be like no other they have experienced before, noting that this is to be considered a partnership rather than a conventional collaboration.
The yet to be named Topshop-Beyonce partnership has been formed as a 50-50 joint venture company dubbed 'Parkwood Topshop Athletic Ltd', taking its name from 'Parkwood Entertainment', the singer's company which produced and managed the release of her latest album, Beyoncé.
Sir Philip Green, owner of the Topshop brand told WWD:
"Creating a partnership with Beyoncé, one of the most hard-working and talented people in the world, who spends many hours of her life dancing, rehearsing and training is a unique opportunity to develop this category. Being partners with Beyoncé and her team, who have the greatest creative energy and enthusiasm, is inspiring for all of the team at Topshop."
This isn't the first time that Beyonce has tackled the realm of fashion as in 2004 she launched a ready-to-wear collection named 'House of Deréon'alongside her mother Tina Knowles. The pop star is also renowned for her steady succession of fragrances and one off collaboration with H&M to launch their Summer collection in 2013. However this time, Beyonce is in for the long haul saying, "I have always loved Topshop for its fashion credentials and forward thinking. Working with its development team to create and produce a technical and fashion-led collection is exciting, and I'm looking forward to participating in all aspects of this partnership."
It's no surprise that Topshop would seek to partner up with such a strong, powerful woman as Beyonce to lead the way in to the activewear sector. With her fierce attitude and longing to champion and empower strong, independent women Beyonce evokes the ideal characteristics to launch a fashion-inspired fitness range.
The collection will consist of clothing, footwear and accessories across categories of dance, fitness and sport.
Philip Green announced "We have been looking at this category as fashion-inspired fitness develops, and know that this is right in our customers' heartland".
Expected to launch in Autumn 2015, the Topshop-Beyonce partnership will be available online and in store, "assuming the line is sufficient, it will certainly be in our biggest stores, hopefully as a shop within shop, having its own identity in the stores".
2015 can't come quick enough and I think it's safe to say we have never been so excited to go to the gym!