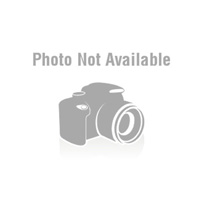 Sausage Party
£0.00 + Free delivery

Price choice

Qty

Temporarily out of stock - more expected soon

Seller Not available

Make me an Offer
Product Description
A misplaced sausage and his savory friends embark on an existential adventure through the aisles of a massive supermarket in this raunchy {animated} {comedy} from {$Seth Rogen} and {$Evan Goldberg}. As the store's annual 4th of July sale draws near, the perishable pals must return to their rightful places on the shelves before the customers come flooding in to fill their carts. {$Conrad Vernon} ({#Monsters vs. Aliens}) takes the helm for this {@Sony Pictures}/{@AnnaPurna Pictures} co-production penned by {$Rogen}, {$Goldberg}, {$Kyle Hunter}, and {$Ariel Shaffirwhich}. ~ Jason Buchanan, Rovi
Customers Viewing This Page May Be Interested in These Sponsored Links
Technical Details
Starring:
Directed By: Director: Conrad Vernon
Producer: Seth Rogen
Producer: Jonah Hill
Producer: Evan Goldberg
Producer: Megan Ellison
Producer: Conrad Vernon
Screenwriter: Seth Rogen
Screenwriter: Evan Goldberg
Screenwriter: Kyle Hunter

Format:
Studio: Sony Pictures
Release Date: 01 Jan 1970
Run Time:
Boxed-Product Weight: -
Quick Code: QCMV18624913
Delivery Destinations: Visit the Delivery Destinations Help page to see where this item can be delivered. Find out more about our Delivery Rates and Returns Policy
Item model number: Not Available
Search Tags Associated With This Product
Email a friend about this product!
Seen a mistake on this page? Tell us about it!