What's Inspirational
By Simon Published: October 11, 2013
What You're Saying
Choiceful.com is a fantastic website to buy anything from plasma TVs to hand tools and kitchen utensils. Choiceful.com is like a massive shopping centre. Once you start browsing around it becomes really hard not to buy stuff! You can also sell your own items too - although it can be quite competetive as quite a lot of items sell very cheaply.Read more
Working With Small Spaces in Your House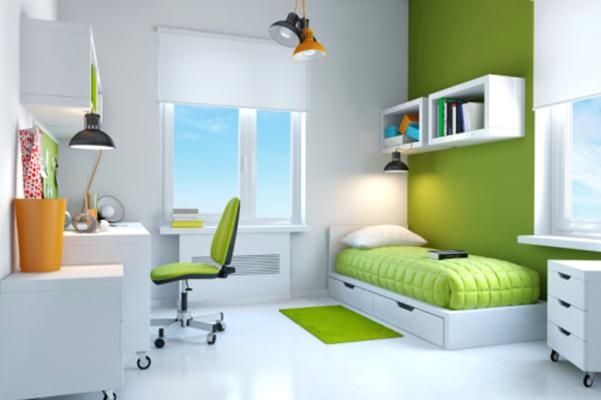 Edwina / Published on July 23, 2013
Having a small room in your house doesn't necessarily put you at a disadvantage if you're thinking of selling your home; it just requires a little creativity! Here are a number of elements you could integrate into your modest-sized room to give it the illusion of greater size:
Two-in-one furniture
Look out for furniture, e.g. sofas and coffee tables, that have hidden compartments for your remotes and magazines. Keeping your living room tidy will only be a matter of tidying them into your multi-purpose furniture.
Open shelving
If you're lacking cupboard space in your room, consider open shelving. You can show off your favourite dishes in the kitchen or photographs in the bedroom, additionally giving the room an airy feel.
Stackable kitchen storage
Give your kitchen as much room as possible by storing your food in stackable airtight containers as opposed to using boxes, e.g. instead of using a fruit basket store your fruit in a number of plastic containers.
Clear furniture
For seating and tables, opt f or clear glass/acrylic. These won't take up visual space and gives the room a modern edge.
Bold colours
Living in a city centre apartment can mean bathrooms with no natural light but you can overcome this by painting it with bold colours and bright furniture.
Add a mirror
This is a simple solution, but adding a mirror gives the impression the room is bigger than it actually is. Placing it by a window increases the amount of natural light that reflects around the room.
Before you begin your venture on sprucing up your rooms, visit Choiceful's
Home and Garden
section for your interior needs, whether it be your
kitchen
or
bathroom
.