What's Inspirational
By Simon Published: October 11, 2013
What You're Saying
Choiceful.com is a fantastic website to buy anything from plasma TVs to hand tools and kitchen utensils. Choiceful.com is like a massive shopping centre. Once you start browsing around it becomes really hard not to buy stuff! You can also sell your own items too - although it can be quite competetive as quite a lot of items sell very cheaply.Read more
Win £250 When You Sell Via Choiceful!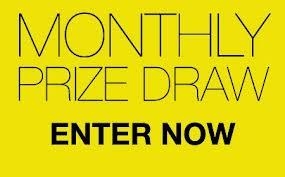 Aimee / Published on February 15, 2013
We really value our sellers, and to show our appreciation, we've decided to offer sellers the chance to win £250 each time you sell something on the Choiceful.com marketplace.
Here's what you have to do:
When you list an item to sell on Choiceful, let us know by posting your listing on our Facebook wall and you'll be entered automatically in to a monthly prize draw to win £250.
Check out the full terms and conditions here: https://www.facebook.com/choiceful/app_481717575196594
We currently stock over 100,000 products in the home and garden and health and beauty categories so if you have any unused items that you want to sell, list them on Choiceful.
Our product catalogue will be expanding in March to cover more of our categories so get looking through your electronics, movies and games now to be fully prepared to sell the moment we expand.
If you're new to Choiceful, you may be keen to hear that it's absolutely free to list items and you can upload as many as you want – use our bulk upload tool to make listing multiple products easier.
So, get selling now on Choiceful.com – you might even win £250!