What's Inspirational
By Simon Published: October 11, 2013
What You're Saying
I used to sell some cooking utensils on eBay but noticed my sales were shrinking and their fees were going through the roof. A friend had used Choiceful and recommended the site to me. They had all of my products available and most didn't have any sellers, I created an account and added my products within a few minutes. Unlike other marketplace websites Choiceful.com customers tend to be easier to deal with as their are lots of selling tools to make my life easy. What's most important though is I'm left with a lot more profit for each sale!Read more
Will Food Scooters Be the Next Big Thing for Budding Entrepreneurs?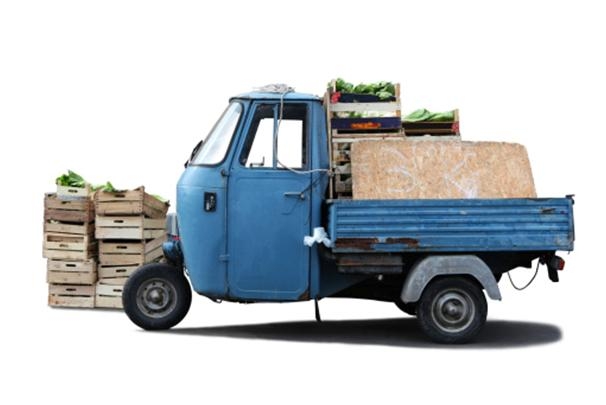 Edwina / Published on March 19, 2013
With business ideas being thrown back and forth constantly, the thought of starting your own is surely daunting. However, a new craze seems to have hit the streets.
Investor and serial entrepreneur, Howard Leonhardt, has spruced up what we know as food trucks, but condensed them into its less bulky cousin – the food scooter. And thus Food Trikes and Scooters was born. These basic scooters are kitted out so that they're ready to sell food, and then Leonhardt sells these to entrepreneurs.
The entrepreneurs are to then agree to buy and sell food from one of Food Trikes and Scooters' associated kitchens, which at present are only Los Angeles kitchens. But who's to say how far this can expand? After hearing this plan, America's fast food restaurant chain Chick-fil-A have already enquired how much it would cost to acquire 2,100 retrofitted scooters.
For a down payment that is less than 10% of the retail cost of the scooter (a full-service food truck can cost over £65,000), even entrepreneurs with poor or not credit can begin running their own business. Leonhardt also developed an app with InVenture to help entrepreneurs manage their day-to-day tasks, and to alert Food Trikes and Scooters for any struggling folk.
With the need to be more creative in ways to make money, will you be keeping an eye out for food scooters?
One way to earn some cash and get rid of clutter in your house is to consider Choiceful for selling your unwanted goods. We've got categories to suit whatever items you're trying to part with, including Electronics, Movies, Home & Garden, plus more.