What's Inspirational
By Simon Published: October 11, 2013
What You're Saying
I used to sell some cooking utensils on eBay but noticed my sales were shrinking and their fees were going through the roof. A friend had used Choiceful and recommended the site to me. They had all of my products available and most didn't have any sellers, I created an account and added my products within a few minutes. Unlike other marketplace websites Choiceful.com customers tend to be easier to deal with as their are lots of selling tools to make my life easy. What's most important though is I'm left with a lot more profit for each sale!Read more
What is Choiceful.com Marketplace?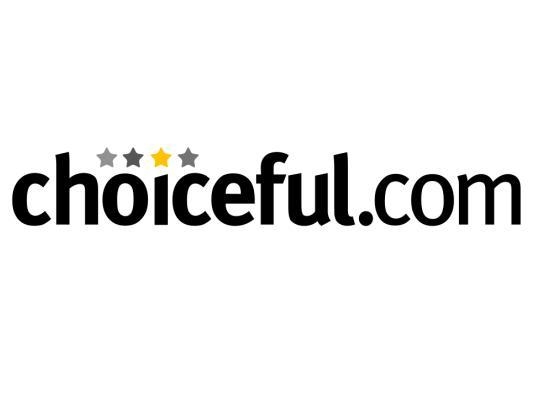 Aimee / Published on February 5, 2013
Some of you may have only just come across Choiceful.com Marketplace and wonder just what it is. Well fear not, here we are to explain all about Choiceful.com and how using it can benefit you!
Choiceful.com is an
online marketplace
where anyone can sell their products. Our main priority is to take care of the small and medium sized businesses – the hard working businesses which can be affected greatly by the high selling fees of other online marketplaces!
Our goal is to become a trusted brand that is recognised for our innovation and dedication to sellers, with our easy-to-use platform to purchase and sell online. Our managers have had plenty of experience selling on marketplaces and it is these experiences that have led them to build the perfect online marketplace at Choiceful.com.
Choiceful.com is designed to make selling easy; we have given our sellers the ease of uploading all of their products in an instant unlike other marketplaces where listing can take up a lot of a seller's valuable time!
The greatest thing about Choiceful? You can list unlimited items for free – we don't charge to list! There are no monthly selling fees either.
And there's more; we promise never to sell any products ourselves.
Other marketplaces sell products themselves that their sellers also offer and undercut their prices. This forces a lot of sellers to cut their prices and lose out on making any profits at all. Choiceful.com understands how detrimental this can be to seller's livelihoods so we want to support them rather than compete against them.
Our fees start at only 5% plus a small transaction fee per completed order compared to other marketplace's much higher rates. With payment processing charges being around 2-4% depending on the volume of business as well as website maintenance costs, it's actually more cost effective to sell on Choiceful.com than running your own website. We are even working on reducing our charges to 2-3% per order to ensure our sellers can give the best price possible to the customers.
Choiceful.com also includes the Make Me an Offer™ option which allows people to offer sellers a price for a product – much like the bartering days of offline marketplaces. Allowing customers and sellers to converse is much more beneficial for both sides of the selling process.
Being mobile friendly also means that sellers and buyers can use Choiceful.com wherever they are!
We believe that it's not just enough to be another marketplace, if you want to make a difference you have to go far beyond the usual and accepted standards, which is what we at Choiceful.com strive to do.
So take a look at the site, and see if you like the look of any products or why not sell something of your own?
We love hearing feedback from our website visitors, so let us know in the comments below your thoughts or any improvements you think we could make!