What's Inspirational
By Simon Published: October 11, 2013
What You're Saying
Choiceful.com is a unique place, built for better buying and easy selling. They make managing my online business an enjoyable and more profitable experience. I have recommended them to all of my family and friends.Read more
Were all going on a camping holiday!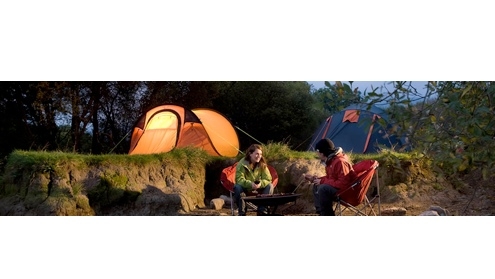 Holly / Published on April 23, 2013
It's getting to be our favourite time of year here at Choiceful.com – we love waking up to the sunshine because it proves that summer is most definitely on its way. And with summer, comes the idea of holidays.
If you love the great outdoors, what better way to experience it than by going on a camping holiday? So what if we told you that you could go camping this year for free? We thought you'd like the sound of that.
It's likely that you've grown out of the two-man tent you've had for years, especially if you've now got kids. So why not sell your old and unwanted tent via the Choiceful.com marketplace? It's completely free to register as a seller and we'll even give you free and unlimited product listings. Place your old tent under our home and garden category and with the money you make from selling that, you can purchase a brand new family size tent.
We have all sorts of camping equipment for sale, from tent pegs and ground hooks to camping foam mats and camping lights. We've even got children's tents if your kids want to camp out in the garden beforehand to get a taste of what the real thing is like.
And of course you'll need to think of meals you can make whilst you're out in the wild, so why not purchase a couple of disposable barbecues whilst you're at it?
And because you'll be using the money you've made from selling your old tent, your camping holiday will cost you next to nothing, so there really is no excuse not to give it a try.
Be sure to post your camping holiday photos on our Facebook page. If you have any tips for putting up a tent, feel free to share them on our Twitter page.