What's Inspirational
By Simon Published: October 11, 2013
What You're Saying
I used to sell some cooking utensils on eBay but noticed my sales were shrinking and their fees were going through the roof. A friend had used Choiceful and recommended the site to me. They had all of my products available and most didn't have any sellers, I created an account and added my products within a few minutes. Unlike other marketplace websites Choiceful.com customers tend to be easier to deal with as their are lots of selling tools to make my life easy. What's most important though is I'm left with a lot more profit for each sale!Read more
Upcoming Blockbuster Movies of 2014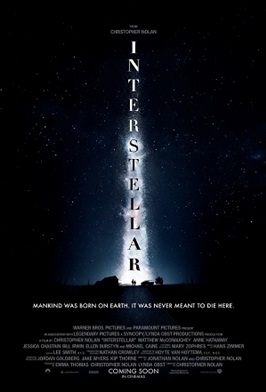 Jo / Published on September 3, 2014
This year has been a great year for film so far!
With popular teen movies such as Divergent and The Fault in our Stars to the super heros in the Amazing Spider-man 2 and Guardians of the Galaxy- which both are on the top 10 highest grossing films of 2014.
With just four months to go till the end of the year these upcoming movies have a lot of catching up to do. But we believe that some of these can definitely be up there on the highest grossing list.
1. Mockingjay Part 1
We haven't seen the last of the girl on fire! This amazing third film of the Hunger Games saga follows the story of Katniss Everdeen after we last saw her in Catching Fire blowing up the arena and discovering her home, District 12, has been completely wiped out by President Snow. Will she arise and be the Mockingjay to lead the revolution? We will be welcoming some new faces in this third installments: Natalie Dormer (Game of Thrones), Julliane Moore (Jurrasic Park) and Robert Knepper (Prison break).
Trailer (below): https://www.youtube.com/watch?v=8e2xY0pMz70
2. Interstellar
The Nolan brothers; Christopher and Jonathon Nolan wrote this upcoming sci-fi starring many well known actors such as; Matthew McConaughey, Anne Hatheway, Jessica Chastain, Micheal Caine and Matt Damon. Just like previous Nolan films, it is scored by none other than Hans Zimmer who previously scored for The Lion King, Inception and the Dark Night. The plot follows a group of explorers who discover a wormhole and unite to embark on a voyage through it to surpass the limitations on human space travel.
Trailer: https://www.youtube.com/watch?v=zSWdZVtXT7E
3. Big Hero 6
Big Hero 6 is set in a fictional place called Fransokyo and follows the story of a young prodigy named Hiro who sets off to put together a team of inexperienced crime fighters, which include his robot Baymax (pictured above) and many more, after they discover a criminal plot and aim to uncover the mysteries. This film marks Disney's first real step into the comic book world and critics are already predicting Oscar nominations!
Trailer: https://www.youtube.com/watch?v=z3biFxZIJOQ
4. The Maze Runner
Another dystopian future/post apocalyptic/sci-fi movie? Correct! But this film features a male protagonist known as Thomas who wakes up and finds himself in a maze with no memory of how he got there and with small fragments of his memories he hopes to discover a way out.
The film stars some great young, up and coming actors such as Dylan O'brien, well known for his role as Stiles on Teen wolf. Then when also have 3 main British Actors who are taking the big screen; Kaya Scodelario best known for being on the E4 drama Skins, Will Poulter recently starred with Jennifer Aniston in We're the millers and Thomas Sangster who you may recognize from Love Actually or more recently from Game of Thrones.
Trailer: https://www.youtube.com/watch?v=64-iSYVmMVY
5. Into the Woods
This film is predicted to be one of the greatest hits of the year as it features many fairy tales by the Grimm brothers and has a great cast. The story follows characters from Jack and the Beanstalk, Rapunzel, Cinderella and Little Red Riding Hood. It is Disney's first Broadway musical adaption winning a Tony award previously. The ensemble cast include; Anna Kendrick, Meryl Streep, Emily Blunt, Johnny Depp and Chris Pine.