What's Inspirational
By Simon Published: October 11, 2013
What You're Saying
I discovered this marketplace purely by accident when searching for a new kettle. It's an excellent alternative to eBay and Amazon as you can sell your products on their marketplace. It's free to register and they only charge a 5% commission when you sell an item.Read more
True Detective Season 2 - Vince Vaughn & Colin Farrell Confirmed To Join Cast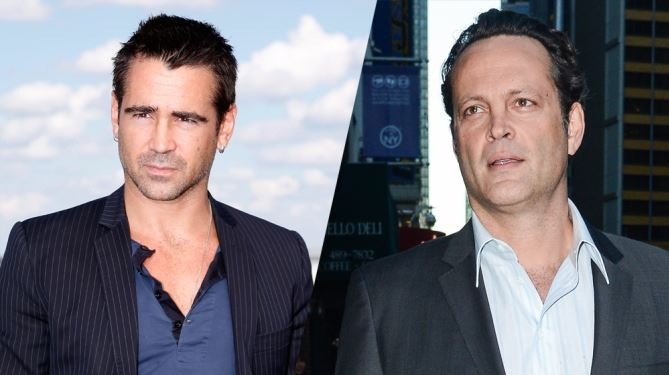 Julie / Published on September 25, 2014
It's official, Colin Farrell and Vince Vaughn have been confirmed to star in the second season of HBO's hit television series True Detective. The eight episode season will revolve around three police officers working alongside a criminal as they attempt to untangle a conspiracy in the aftermath of a murder.
The announcement from HBO comes after months of speculation about the second season which has seen a horde of household names in the midst of casting rumours; but with just two of the lead characters confirmed, there is still plenty of room for conjecture.
Who will be cast alongside Farrell and Vaughn? Names that have been thrusted into the spotlight include Christian Bale, Josh Brolin, Malin Akerman and Jessica Biel. However, creator Nic Pizzolatto has reported that "literally, not a single rumour about casting that has been printed anywhere has any truth to it whatsoever".
To the delight of veteran True Detective fans, the announcement also provided details on the characters both Farrell and Vaughn are set to dramatize, of course without letting too much out of the bag. Farrell will convey the role of Ray Velcoro, "a compromised detective whose allegiances are torn between his masters in a corrupt police department and the mobster who owns him."Meanwhile, Vince Vaughn will take on the character of Frank Semyon, "a career criminal in danger of losing his empire when his move into legitimate enterprise is upended by the murder of a business partner."
Casting aside, what else do we know about season two of True Detective? Well, unlike the first show, this season will be directed by a number of different directors. With Justin Lin, director of 'Fast & Furious' and 'Scorpion' confirmed to undertake the first two episodes there is still plenty of speculation as to who else will handle the remainder of the season including Andrew Dominik, director of 'The Assassination of Jesse James'and 'Killing Them Softly'.
With such a ground breaking first season to live up to, creator Pizzolatto has attempted to manage expectations ahead of the show's onset. However, HBO boss Mike Lombardo who made the announcement regarding Farrell and Vaughn's contribution to season two also revealed that the scripts are even "more exciting"and "It's still dark. Nic explores the darkness in people's souls."
Well, that's certainly raised our expectations, but we have every faith that season 2 of the True Detective will be nothing less than compelling!