What's Inspirational
By Simon Published: October 11, 2013
What You're Saying
I used to sell some cooking utensils on eBay but noticed my sales were shrinking and their fees were going through the roof. A friend had used Choiceful and recommended the site to me. They had all of my products available and most didn't have any sellers, I created an account and added my products within a few minutes. Unlike other marketplace websites Choiceful.com customers tend to be easier to deal with as their are lots of selling tools to make my life easy. What's most important though is I'm left with a lot more profit for each sale!Read more
Top 5 Rated Celebrity Perfumes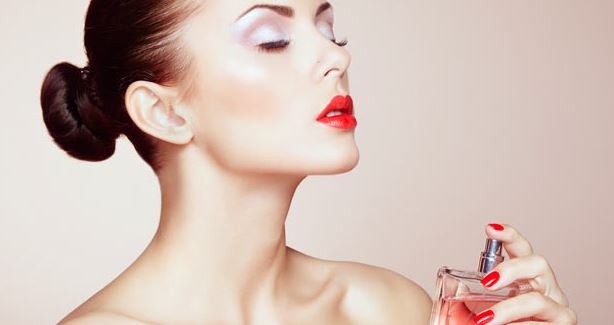 Steven / Published on September 24, 2014
With a remarkable number of new launches every year, celebrity fragrances have established a category within their own right. So with such an expanding array of scents available to us, how on earth are we supposed to commit to just one fragrance? To help you on your way to selecting the perfect celebrity scent we have narrowed it down to our "Top 5 Rated Celebrity Perfumes". Which one will get your vote?
1. Beyonce - Wild Orchid
After the worldwide success of her best-selling fragrance Heat in 2010, Beyoncehas returned to the world of celebrity fragrance introducing new scent "Wild Orchid". Described as "an enticing, mouthwatering fragrance that emits a fierce, feminine energy"the fragrance showcases a captivating combination of Pomegranate, Coconut Water and Boysenberry.
With base notes of Blonde Woods, Skin Musks and Guilded Amber "Wild Orchid"evokes a luxurious and sensual signature scent.
2. Katy Perry - Killer Queen
Hailed as "The new Queen in town", Katy Perry's Killer
Queen has fast become one of thebestselling celebrity fragrances of the year and it's not hardto see why. The Florientalfragrance exudes top notes of Dark Plum and Wild Berry
which create a softness, gentlyhighlighted by Red Velvet Flower and Natural Jasmine Sambac. Having created a
seamlessly intoxicating background, the heart of the scent is highlighted by a combinationof precious woods and sensual musk. A truly evocative and playful fragrance guaranteed
to bring out your inner Killer Queen.
3. Rihanna - Rogue
With the tagline "It's Rogue, It's Me", Rogue has been created for women like Rihanna who radia-teconfidence, a sense of adventure and emanate a sense of flirtation and femininity. Set to "captu-rethe mischievous nature that lies within every woman"the Sandal Wood and Golden Amberundertones surround a decadent vanilla and sensual musk to create a truly evocative scent. Tolighten the tone a barrage of lemon blossom petals and cyclamen infuse the fragrance and transmita fruity, intimate essence.
4. Beckham - Intimately Women
Sophistication in a bottle, "Intimately"Beckham Women conveys the world of luxury, intimacy andelegance that the Beckham's epitomise. The smooth, feminine fragrance ensues self-assured styleas the initial notes of opulent while flowers compliments a series of pure, fresh notes fromseductive Rose Petals and Bergamot. The sensual base of vanilla and and elegant heart of
Orange Blossom evoke a sense of understated sophistication and femininity.
5. Cheryl - Storm Flower
With her debut fragrance "Storm Flower", Cheryl has successfully created one of the most distinctand enticing celebrity scents on the market. The captivating fragrance features top notes of sweetMandarin and Nectarine with a delicate heart of luscious Freesia and Peach Blossom. Delivering atruly feminine perfume, the addition of Vanilla and While Musk bring an altogether warm andsensual undertone to the base of this faithfully tender fragrance.