What's Inspirational
By Simon Published: October 11, 2013
What You're Saying
Choiceful.com is a unique place, built for better buying and easy selling. They make managing my online business an enjoyable and more profitable experience. I have recommended them to all of my family and friends.Read more
Top 5 Must-See Movies in the Cinema Now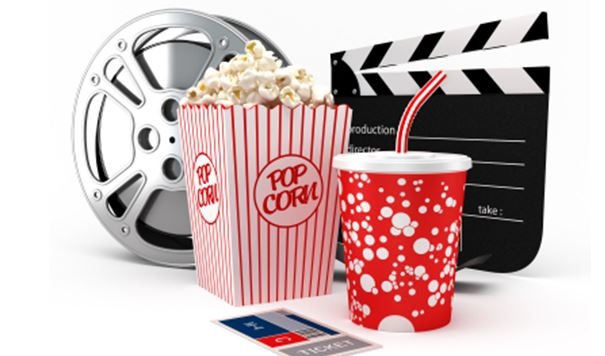 Emma / Published on October 28, 2014
With so many extraordinary cinematic releases hitting our screens it can often be difficult to decide which ones are really worth that trip to the movies. For many of us the allowance of leisure time is often limited so it's important to make sure you're going to be viewing a film that ticks all your boxes.
Are you heading to the cinema today? Well avoid hours of deliberation and those unwanted disagreements by taking a peek at our 'Top 5 Must-See Movies in the Cinema Now'.
Fury
Set in 1945, Fury is an action movie with a difference. The plot focuses around an American tank commander and his wearied crew in the final year of the second world war. The five-man crew are set on a deadly mission behind enemy lines and with the addition of a rookie soldier thrust in to their platoon the men face overwhelming odds as they become outnumbered and outgunned. Fury provides a worthy depiction of the horrors of war, it is raw, inspiring and hearty and a must-see for any fan of this particular genre.
See the trailer here - https://www.youtube.com/watch?v=-OGvZoIrXpg
'71
A young British soldier is accidentally abandoned by his unit following a deadly riot on the streets of Belfast in 1971. Jack O'Connell stars as Gary Hook, a recruit fresh out training and thrust in to the destructive streets of Belfast to help with peacekeeping amid rising tensions. The group of 'squaddies'find themselves overwhelmed as within minutes a violent riot breaks out causing Gary to find himself cut adrift from his companions, he must survive the night alone and find his way to safety. '71 is outstandingly powerful and undoubtedly gripping as the film remains fact-based whilst attaining a compelling plot.
See the trailer here - https://www.youtube.com/watch?v=kIYDNyEkJP4
The Drop
A fan of gangster or organised crime films? Then this is the movie for you as The drop centres around the underworld of Brooklyn bars where "money drops" are used to funnel cash to local gangsters. Bartender Bob Saginowski finds himself entwined in an investigation that digs deep into the neighborhood's past after a robbery at the bar of his employer. The film starts the late James Gandolfini in his very last on screen performance and it does not disappoint. Although there is no shortage of crime dramas, The Drop sets itself apart the from the rest.
See the trailer here - https://www.youtube.com/watch?v=7lCiDIcqMe0
Maps To The Stars
Telling the tale of the archetypal Hollywood family, Maps To The Stars provides us with a complex look at Hollywood and what it reveals about Western culture. The Weiss family consists of the father, a psychotherapist whose self-help books have made him a fortune and his wife Cristina, the overbearing mother of their thirteen-year old son Benjie, a child star fresh out of drug rehab and his sister Agatha has recently been released from a psychiatric hospital. The tale centresaround the family and their interactions with those within the Hollywood dynasty. In particular those with actress Havana Segrand, whose dream of reprising her dead mother's starring role from the 1960s is beginning to haunt her provide a wonderfully comedic satire of the A-lister community.
See the trailer here - https://www.youtube.com/watch?v=tsFnwgUlrxs
The Book of Life
Produced by the enigmatic GuillermoDel Toro, The Book of Life is a vibrant animations which explores the journey of Manolo, a young man who is torn between fulfilling the expectations of his family and following his heart. Before choosing which path to follow, he embarks on an incredible adventure that spans three fantastical worlds where he must face his greatest fears. The animation is an absolute treat with thrilling visuals and an enchanting storyline.
See the trailer here - https://www.youtube.com/watch?v=Vs5b3LYWZmA&list=PL9TmbeeEvfFr1RH7nDAaZKeuob--MQPPb
So what are you waiting for? The cinema is bursting with outstanding visual masterpieces that you just can't miss out on whether you're a fan of comedy, action or animation there really is something for everyone. Popcorn at the ready!