What's Inspirational
By Simon Published: October 11, 2013
What You're Saying
At first, I was rather concerned about using the site as I regularly buy from the same old internet sites, I tend to be an habitual user of everything and rarely like to change - I must finally be getting old! These days what with technology and computer hackers, you just can't be too careful - now I really sound old! Anyhow, my friends and family had raved about this website and it seemed secure. I made my first purchase from Choiceful.com before Christmas, and my Christmas tree and lights arrived quick-sharp and at a reasonable price. I then started to sell a few items and one year later I made it my full-time job. I just wanted to thank Choiceful for the great service they offer!Read more
Top 5 Autumn/Winter 2014 Beauty Trends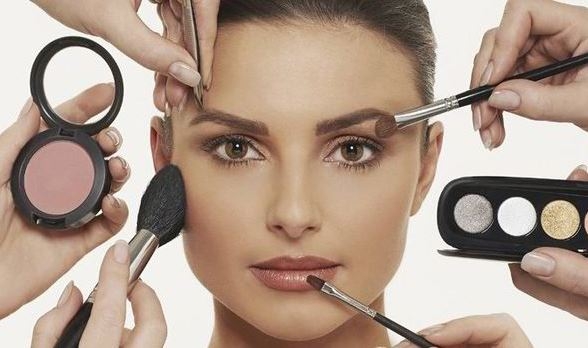 Josh / Published on September 30, 2014
This Autumn/Winter 2014 is all about challenging those cyclical beauty trends that crop up year after year, giving them a much needed new season makeover. Forget any preconceptions of what conventional autumn/winter make up should look like as even the most time honoured of trends have had a total revamp this season including the feline flick and the traditional red lip. Let's take a look at our "Top 5 Autumn/Winter Beauty Trends"set to revitalise your look and brighten up even the darkest of autumn days!
Colour Me Quick
From ultra-bright flashes of feline liner to full on shadow cover, this fall is all about pushing the limits of colour. Blue eye makeup has quickly become the focus for AW14 with shades of sapphire, azure, cerulean and cobalt taking centrestage.
Precious Metals
Muted metallics stormed the AW14 runways as we saw over the top eye shadow and lip combinations to delicate touches of striking metallic illumination from designers such as Rodarte and Donna Karan. Think muddy bronze and rose gold glows.
Luscious Lashes
Doll like lashes with both the top and bottom sets receiving full attention are set to storm this Autumn/Winter to create a wide awake, Twiggy-esque look for all to envy. However, there has also been hints towards a more understated, raw beauty with the departure of mascara altogether.
Line Them Up
Whether you prefer a sleek winged liner or are more of a smokey, 'lived in'kind of lady you can't go wrong either way this season. Liquid smooth flicks lined the lids of Dior whilst Lanvin and Burberry took to a more effortless, brush stroke effect to their liner on the Autumn/Winter runways. The choice is yours.
Barely There
That time honoured trend we see year after year has returned this Autumn/Winter. However, this time round the trend has taken on a more 'Sports Luxe'focus with dewy skin, neat brows and minimal effort perfection. Taupe eye shadows and fresh faced highlighters achieve a flawless take on neutral make up.