What's Inspirational
By Simon Published: October 11, 2013
What You're Saying
Excellent, well thought out website that enables you to buy products second hand or new, with varying price ranges. The website is presented well and very easy to use. I had no problems regarding payment for my purchases and the packaging and postal services are great. I have talked about the service to family members and friends, who are considering selling items online or starting up a new business.Read more
The Secret to Buy-to-Let Properties for Landlords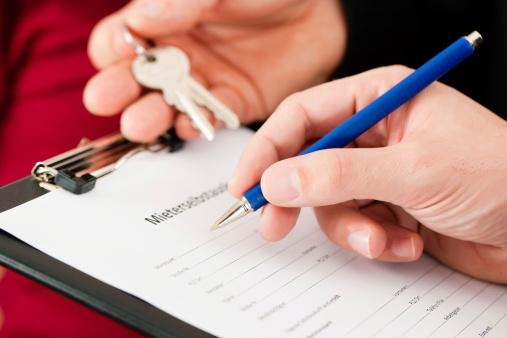 Jacqueline / Published on July 5, 2013
As the housing market continues to steadily rise, it's looking likely that landlords will make a tidy profit over the coming years. It makes sense really, that the more it costs to buy a house, the more likely people, especially young people, are to rent.
So what is the secret to decorating a buy-to-let property and why is it worth the initial investment? Choiceful investigates.
Before you consider getting a buy-to-let mortgage, you need to bear in mind that these things can take a lot of time, so it's worthwhile doing your research properly. All properties to be let have to adhere to strict safety regulations before you are legally allowed to take tenants – it's not just as simple as making sure that there is a smoke alarm on each floor of the house.
So, once you've got all of that out of the way, you should consider who your tenants are likely to be, in order to present the property to match group tastes.
Students
If you'll be renting to students then you'll need to start with a blank canvas. Keep all walls neutral so that they can stick up photos and posters without any fuss. Laminate flooring is a good idea for student houses as it is easily wiped clean (because accidents will happen). You should also bear in mind that each door should be a fire door – safety first and all that. Another thing to consider is furniture – it's unlikely that students will have their own so you'll have to provide each bedroom with a bed, drawers, wardrobe and computer desk and chair. The living room will need a sofa and a small dining table, while important kitchen appliances such as washing machines and ovens are also necessary. A hoover, ironing board and mop will always come in handy (because there are students who will clean, promise). However, as students are famous for not taking great care of their student houses, you shouldn't invest greatly in furniture and appliances.
Families
If you're targeting families then you can do away with furniture as they are likely to want to bring their own. However you shouldn't scrimp on the décor. Families want to be able to make it their own home to create memories in so it needs to look more than just basic. Make sure everything is in working order, repair any cracks or loose bathroom tiles and get the industrial cleaners in a few days before your new tenants are scheduled to move in.
Young professionals
If you've bought a buy-to-let in the city centre or as close to the centre as possible, your tenants could well be young professionals. A garden will not be top priority on this tenant's list but furniture may well be needed. Make sure the décor is bang up to date – no self-respecting twenty something year old wants to live somewhere that was last decorated in the 1960's. Neutral colours are a good option but make it trendy by opting for chrome in the kitchen for example.
If you are planning to become a landlord of a property or several properties, then you will find everything you need to get those properties looking ship shape on Choiceful.com. From
paints
and
cleaning accessories
through to the all-important final touches such as bathroom and
kitchen accessories
and
household appliances
, you will find it all and more on Choiceful's marketplace.