What's Inspirational
By Simon Published: October 11, 2013
What You're Saying
Anyone wishing to sell unwanted books, DVDs or second hand computers and laptops online might consider eBay as the first option, but I would always include Choiceful.com as another great alternative. Choiceful.com allows you to list items already available on the site whether they are new or used. They can be single or multiple items. You don't have to pay anything for this service until you sell something. I have generally found that you can obtain a better price on Choiceful rather than on eBay and others, although it may take you longer to sell your item - it's worth it for the extra money.Read more
The rise of online retail; Why have we decided to go online?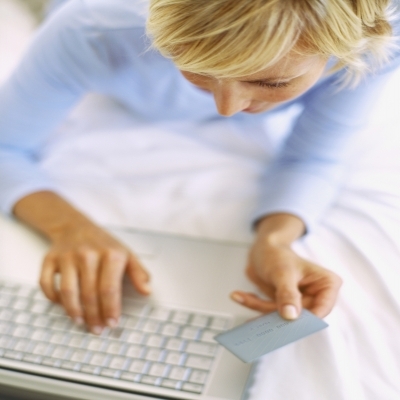 Aimee / Published on January 23, 2013
When we want to buy something these days, where is the first place we look? We go online, of course!
Apparently, we will spend £87 billion online in 2013, according December's IMRG Capgemini eRetail Sales Index, which will be a 12 per cent increase on the year before.
But, what has converted us from high street shopper to online shoppers?
Two words: Ease & Convenience
Although many people enjoy the experience of shopping on the high street, the hustle and bustle of shopping can be the very thing that puts people off.
And now with so many of us working long hours, the last thing we want to do is to spend our time in long queues on the weekend in search of things we need, when we can very easily go online.
The main concern of not being able to touch products or see them in real life has been addressed by the majority of retailers, with fashion retailers offering 360 degree rotation as well as catwalk videos of the items being worn so consumers can see products in action.
Online stores also offer a wider range of products, and the wide array of online promotional codes and discount vouchers makes online shopping usually cheaper than visiting the high street.
The digital era has massively impacted the way we shop
We now live in a digital world, where we have access to the web 24/7, so not only does technology make online shopping possible in the first place, tech developments have meant that people are increasingly shopping online.
With the gradual roll out of 4G around the UK and the existing 3G coverage, many people are using their smartphone and tablet capabilities to access the internet and make purchases while on the go.
This extremely convenient method is one of the main contributors to an increase in online shopping.
And let's not forget online marketplaces, where consumers can grab themselves some of the best bargains available, especially those who use our 'Make Me an Offer' tool!
So, do you prefer to shop online or do you still enjoy visiting the high street?