What's Inspirational
By Simon Published: October 11, 2013
What You're Saying
Just wanted to say well done guys! Choiceful.com has won my trust! It's a great site that I would definitely recommend.Read more
The Pros and Cons of Outsourcing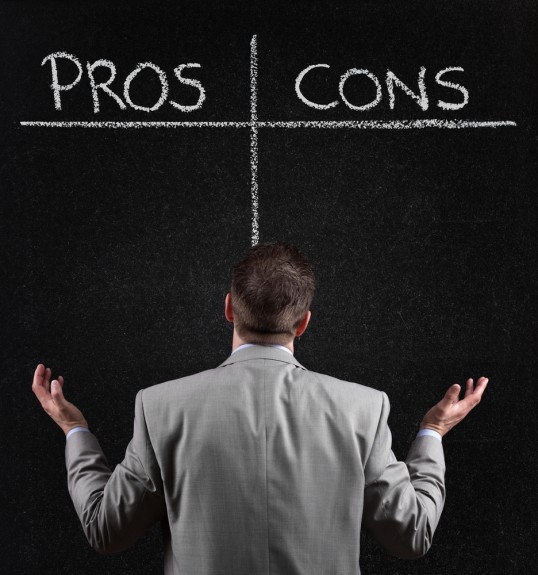 Julie / Published on September 5, 2014
If you're a start-up or a small business, you'll have considered outsourcing certain tasks or projects at some point.
Or perhaps you already have but you're not sure if it's the best choice for your business.
So we thought we'd help you out by taking a look at the pros and cons of outsourcing.
Pros
1. If you lack expertise in a certain area but can't afford to hire someone full-time, outsourcing projects can be cheaper and provide you with the service you need
2. Faster turnaround on specific tasks
3. Lower operational and recruitment costs
4. Outsourcing non-core tasks means you can spend more time focusing on core business objectives
5. Lower costs for investing in new technology and software
6. Reduced risk of team management problems
7. Outsourcing will allow you to fulfil seasonal or cyclical demands when you need them and release them when you're done
Cons
1. Outsourcing can mean your business loses its customer due to the person you hire lacking the knowledge of your industry and target market
2. There is a risk to revealing confidential data, where exposing parts of your business to a third-party can mean your business becomes vulnerable
3. There is always a risk of low quality work and missed deadlines, which is out of your control
4. Hidden costs – There may be some hidden costs which don't reveal itself until the last minute which you haven't planned for
5. Outsource providers may not give the task at hand 100% due to catering to the needs of multiple other businesses
As you can see, there are both advantages and disadvantages to outsourcing but in most cases the benefits of outsourcing far outweighs any negatives but all it comes down to is whether it's right for you and your business.
What are your thoughts on outsourcing?