What's Inspirational
By Simon Published: October 11, 2013
What You're Saying
I used to sell some cooking utensils on eBay but noticed my sales were shrinking and their fees were going through the roof. A friend had used Choiceful and recommended the site to me. They had all of my products available and most didn't have any sellers, I created an account and added my products within a few minutes. Unlike other marketplace websites Choiceful.com customers tend to be easier to deal with as their are lots of selling tools to make my life easy. What's most important though is I'm left with a lot more profit for each sale!Read more
The Changing Face of Business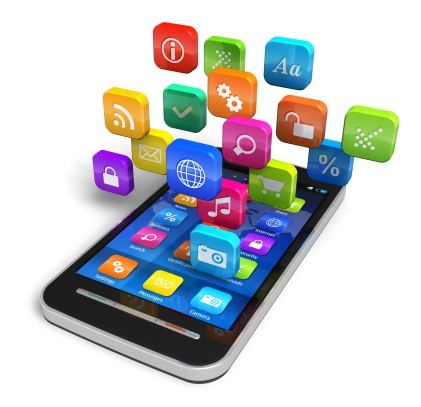 Laura / Published on February 21, 2013
Do you have your own website? Maybe you're looking to become an online seller via online marketplaces such as Choiceful.com?
If you answered yes to either of the above, you'll need to make sure you're up-to-date with all of the latest business strategies. That's where we come in.
In places like Africa, where owning a computer and having access to the internet is too expensive, business moguls have had to find a more effective way of reaching out to the wider community. Some innovative African companies have developed ways to harness the e-potential of mobile business, providing an easier way for Africans to communicate and conduct their trade.
SlimTrader for example, is an e-commerce firm that has enabled easier exchange of goods and widened the online markets for Africans thanks to the mobile technology the company created which allows users to search for and buy products via text message. At the click of a button, people are able to make purchases from their mobile devices.
Whilst we in developed countries have much easier access to the internet, there's no denying that mobile phone technology is being used on a far greater scale nowadays.
Trendwatching.com
reports "a survey of US adult smartphone owners found that 63% of female respondents and 73% of male respondents don't go an hour without checking their phone". It is for this precise reason that new entrepreneurs should be looking to reach out to the mobile market as well as traditional internet users when they do business.
Developing pages to work specifically on mobiles will help online sellers to target a much wider audience, as many internet users nowadays access the internet from their mobile. Encouraging potential customers to share your information via social networking sites such as Facebook and Twitter is another great way to secure more sales.
So the next time you list products, think about how you can reach out to your mobile customers too.
Listing items on Choiceful.com's marketplace is completely FREE and there's no limit to how many you can list.