What's Inspirational
By Simon Published: October 11, 2013
What You're Saying
Choiceful.com marketplace is a great way to earn a bit of extra cash from any books, games or computer software you no longer require. Unlike other online marketplace websites, there is no charge for making the listing and Choiceful.com only take a small commission. There's also an added benefit in that Choiceful.com request payment from the buyer and then forward it into your bank account. This way you're guaranteed the payment won't bounce and you're protected against fraud. And, unlike e-bay, you don't need a credit card to sign up with Choiceful.com. All payments are transferred to your bank account and commission is taken before the funds are transferred.Read more
So you want to become a landlord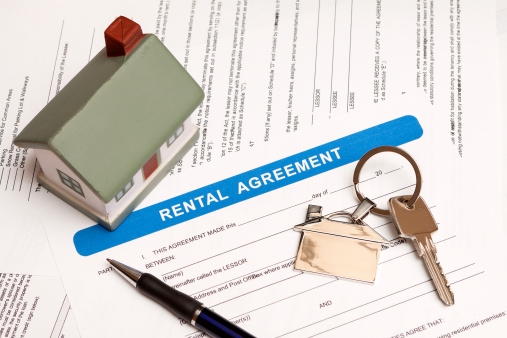 Jacqueline / Published on July 11, 2013
If you've ever rented a property before, then you'll know just a how profitable a business it can be. So if you fancy becoming a landlord, here are some top tips to consider first.
Take advice from others
If you're new to the landlord game, then you should really pay attention to the advice from other people in the know. Meet with other landlords to get a better feel for the business, or why not join the
National Landlords Association
.
Make it legal
There are all sorts of legal requirements for landlords so make sure that you follow the law to the letter.
Have your ideal tenants in mind
Before purchasing a property, you should consider the type of tenants you wish to target. For students, buy property close to a university; young professionals prefer contemporary city living, while young families want to live in the catchment area for good schools.
Are you able to travel?
You may think that by buying an expensive London property, you'll get more money back in the long run, but in actual fact it may well be the other way round. Broaden your spectrum to properties outside of London – renting is on the up in the North (
49 per cent growth in tenant demand
compared with 6 per cent in London).
Consider the bad points too
As with any job, letting is not all sweetness and light – it's important to consider how you'll manage if your tenants are made redundant from their jobs, or if the house were to catch fire or become flooded.
Decorate to suit your target market
You'll find a whole host of
decorating materials
and accessories for
bathrooms
,
kitchens
and bedrooms on Choiceful.com. Remember that students are better suited to clean, basic styles, while young professionals will be expecting something sleek, chic and modern and families want to feel right at home.
Are you a landlord? Do you have any tips to share?