What's Inspirational
By Simon Published: October 11, 2013
What You're Saying
Excellent price and really fast delivery, excellent choice and accept Paypal - what more does one want! Thanks very much! Read more
Relax Like a Celebrity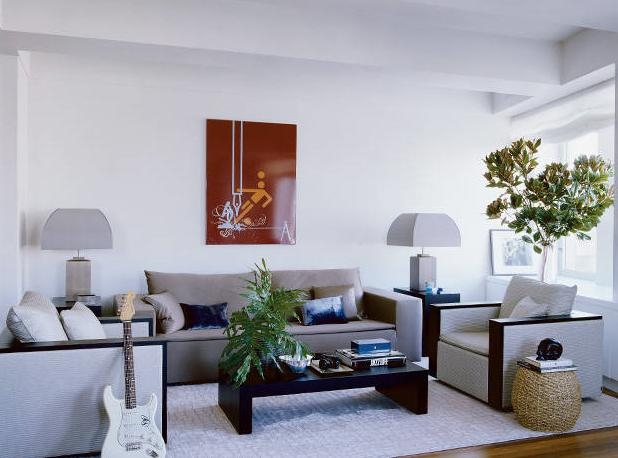 Jacqueline / Published on August 15, 2013
The living room is important. It is the place where you go to relax in the evening and the room where your guests are shown to after dinner. The fact that you spend so much time in the living room means that it is essential that you decorate it exactly the way you want it. We've been focusing on celebrity homes recently. Imagine you were famous, constantly being snapped by the paparazzi and always in the limelight – wouldn't you want to ensure that your living room was a safe haven to be yourself in? Take a look at the following celebrity living rooms and see how celebs relax.
John Mayer: At first glance this New York living room looks fairly simple. However the singer has made it as comfortable as can be while retaining a peaceful vibe. Velvet cushions and deep sunken sofas add slouchy comfort while the natural elements such as the plants and the woven basket add a sense of calm. And of course, the trusty guitar is propped up, ready to be played – this could be none other than John Mayer's living room. Paint your living room a clean crisp white for a modern look and let the accessories bring the colour. (Pictured Above)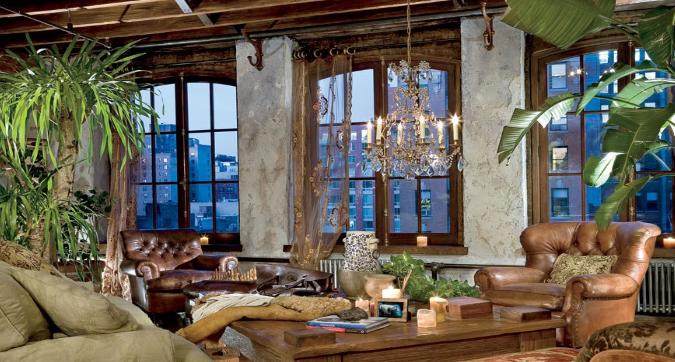 Gerard Butler: This beautiful living room could have come straight off a film set. The ornate chandelier and large windows add a touch of grandeur while the squashy leather armchairs and overgrown leafy plants bring peace and harmony. We wouldn't say no to a cup of tea with actor Gerard Butler. Good lighting is the key to making a home feel warm and inviting – look for yellow lighting to bathe the room in a soft glow.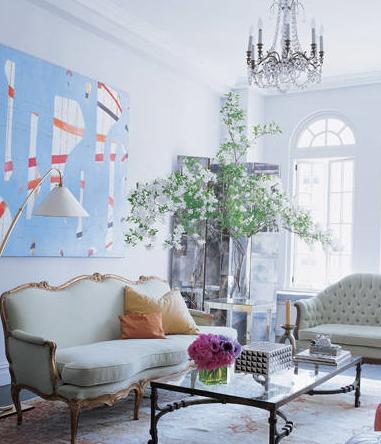 Candace Bushnell: What would you expect from the living room of the author of the famous Sex and the City books? Stylish certainly, and she doesn't disappoint. High ceilings, arched windows and sparkly chandelier lighting combine for a swanky look while the Louis XVI sofa stands out against the contemporary-looking glass coffee table. The corner cabinet holds a mini fridge, so the author is always ready to offer guests their favourite tipple. Fresh flowers add a pop of colour to the room – take a look at our gardening pots and baskets and create your own mini indoor garden.
For a sneaky peek into more celebrity homes, take a look at our Facebook and Twitter pages.