What's Inspirational
By Simon Published: October 11, 2013
What You're Saying
Excellent price and really fast delivery, excellent choice and accept Paypal - what more does one want! Thanks very much! Read more
Online Selling Versus High Street Selling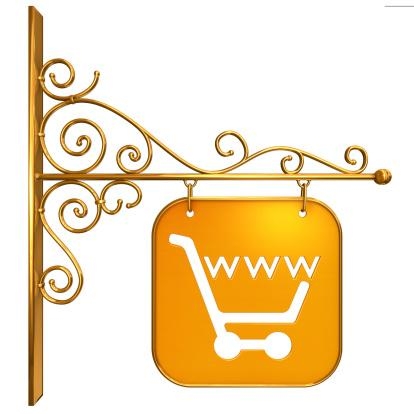 Abigail / Published on February 25, 2013
We're going to examine the advantages of online selling and try to dispel any disadvantages.
1. Endless opening hours: Online retailers have the advantage of having an open shop twenty four hours a day, seven days a week. This really helps to increase sales and profits much faster than a high street outlet.
2. Wide-reaching: Selling online allows retailers to reach a far wider audience than a local town shop, as they are able to display their merchandise in any part of the world at no additional expense. If your online business is successful, you could be looking at expanding to global proportions, increasing profit margins even further.
3.
No heating, electricity, water, rent money
: With an online business, you can manage your sales from the comfort of your own home, which means no commuting costs, no bills to pay, and no rent either. You can focus solely on making money from selling your goods. Take a look through your unused goods today and sell them for a profit with Choiceful.com's
home and garden
category.
4. Personal interaction: One reason some people still prefer to shop traditionally rather than online is the 'lack of personal interaction' provided by online sellers. However, there's no reason why you can't personalise your business and send handwritten thank you cards, use fancy gift-wrap, or keep your customers updated with emails. Whilst there's no face-to-face contact, you can make up for it by always ensuring you are polite and friendly, and always answer customer queries as soon as possible.
5.
Delivering goods
: As you expand your business to reach other parts of the world, you'll have to be prepared to ship goods further afield. Thanks to well-renowned and established
international courier companies
, you can ensure that every item arrives at its destination on time and in excellent condition.
So you see, there's really no excuse for not setting up shop online, particularly during these difficult times.
Why not sell your unused goods via Choiceful.com's marketplace. It's absolutely FREE to list products and you can list as many as you like.
We're expanding our entire catalogue in March, so you still have a few days left to sort through your stuff and prepare everything to sell online.
As if you needed any more of an incentive, you can also check out our
Facebook
and
Twitter
pages for the chance to win some great prizes as a Choiceful.com seller.
So what are you waiting for?