What's Inspirational
By Simon Published: October 11, 2013
What You're Saying
I discovered this marketplace purely by accident when searching for a new kettle. It's an excellent alternative to eBay and Amazon as you can sell your products on their marketplace. It's free to register and they only charge a 5% commission when you sell an item.Read more
NFC Payments: Is Their Use About To Become More Commonplace?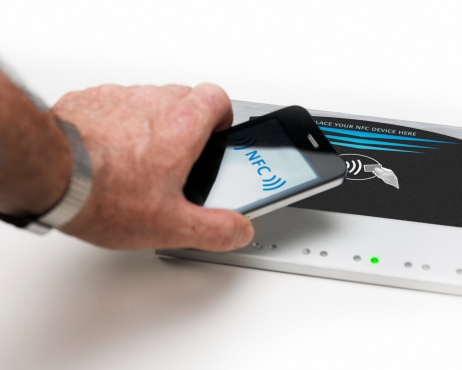 Laura / Published on February 26, 2013
Near-Field Communication
(NFC) mobile payments may be about to see their usage soar. Announced at the Mobile World Congress in Barcelona this week, mobile giant Samsung has teamed up with Visa.
An exciting partnership, this is the first of its kind, between a payments provider and a handset manufacturer, and will open up the gateway for mobile payments implementation on a larger scale than we are currently seeing.
Now you may have a Samsung device and have seen the NFC logo on it and wondered what it is. Well, Samsung, with the introduction of this technology in its sights, fitted many of its devices with the NFC technology in preparation - nice forward thinking there!
Samsung NFC-enabled devices with an inbuilt secure chip will be pre-loaded with the Visa payWare app. For mass NFC mobile payments implementation, banks will be able to load payment account information remotely using the Visa mobile provisioning service to the Samsung handsets.
With different methods of payment available online such as paypal, card etc. retailers need to ensure they can offer the option to use NFC for payments in person.
Are you looking forward to the introduction of NFC payments? Do you have concerns?