What's Inspirational
By Simon Published: October 11, 2013
What You're Saying
Anyone wishing to sell unwanted books, DVDs or second hand computers and laptops online might consider eBay as the first option, but I would always include Choiceful.com as another great alternative. Choiceful.com allows you to list items already available on the site whether they are new or used. They can be single or multiple items. You don't have to pay anything for this service until you sell something. I have generally found that you can obtain a better price on Choiceful rather than on eBay and others, although it may take you longer to sell your item - it's worth it for the extra money.Read more
New Urban Decay Products Coming to the UK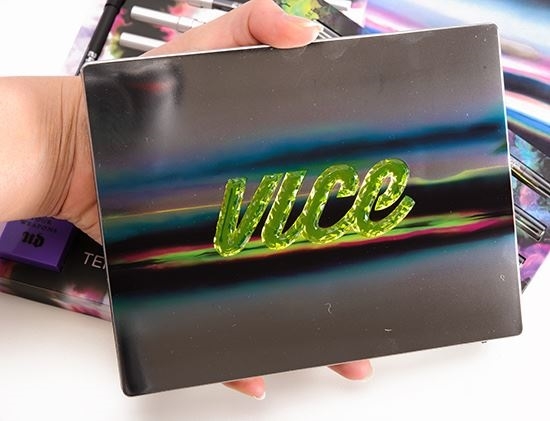 Jason / Published on September 19, 2014
Urban Decay has a new set of products out that go back to what Urban Decay are best known for; their bold and daring colours!
The 2 main products we are loving are:
Vice Palette 3

Ten 24/7 Eye Pencil Set
All of these products are bright and dazzling and just ooze a fierce attitude.
The Vice Palette 3 is the star of this show. This palette features 20 new eye shadows that we are just swooning over! The colours aren't just a bunch of random colours put together, infact they have been cleverly thought out and placed to help you with your make up looks. There are 5 columns with their own theme.
The first column is neutral day time colours.
The second column is deep shimmery blues and greens.
The third column focuses on warm colours – perfect for the autumn time.
The fourth column is four gorgeous pink/purple shades.
And the last column is a set of dark smoky shades.
These columns are there to merely guide your make-up looks- but don't let that restrict you! Mix and match these colours in your own creative ways that best suit your look. We adore this palette and an added bonus includes a huge mirror, a double sided blending brush and comes in a gorgeous bag!
The second goodie that we are loving is the 24/7 Eye Pencil set. We just can't seem to get enough of this set! Urban Decay is known for this electric eye pencils but it describes this set as their 'most experimental range of shades yet'!
The set include a full-length version of their blackest eyeliner pencil called 'Perversion' which has often been described by some make up users as the best black eyeliner ever.
Then there are also 9 'never before seen shades'!
(From top to bottom)
Glitter Rock- a metallic pink with lots of sparkles
Moonspoon a metallic gray with lots of sparkles
Vacancy- a metallic teal
Faint- a brown matte colour
Gonzo- a bright blue with sparkles
Smokeout- a dark almost black taupe with sparkles
Mugshot- a metallic taupe
Stargazer- a light metallic gold
Voodoo- a metallic purple with sparkles
These colours are absolutely crazy and beautiful! They will go perfectly with any eye shadows you already have to add a pop of colour or even with the new Vice 3 palette.
We love these new sets from Urban Decay so watch out for these as they're coming soon to the UK!