What's Inspirational
By Simon Published: October 11, 2013
What You're Saying
Just wanted to say well done guys! Choiceful.com has won my trust! It's a great site that I would definitely recommend.Read more
Make up Forever 30th Anniversary Eye Shadow Launch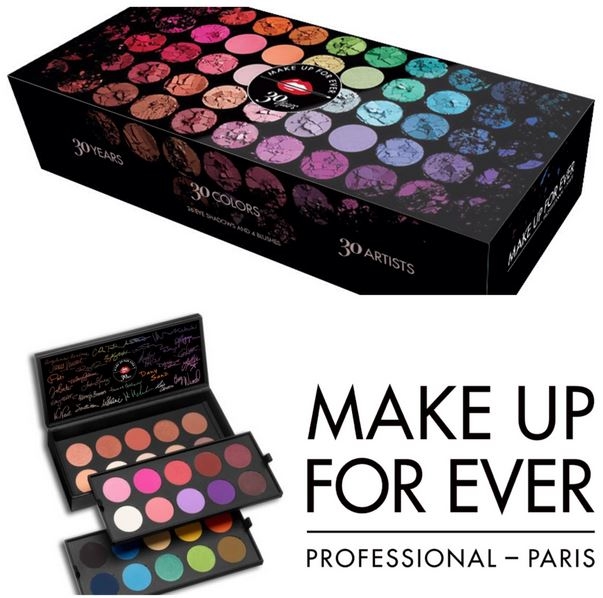 Chris / Published on September 8, 2014
Make Up Forever have released new eye shadows to mark their 30th anniversary.
The Artist Shadow features new 210 colours and comes in 5 different finishes.
This project has been 3 years in the making and now they're finally here and we want them ALL!
These gel powder based eye shadows claim to be 'highly blendable and give 'intense payoff' as well as are said to deliver 88% concentrated colour pigment.
This is the highest percentage of pigmentation power currently on the market, meaning that even though they are slightly pricey they are TOTALLY worth the money! The eye shadows come in 2 gram pots and a little bit goes a long way, which means that they won't run out for at least a few years.
The five different finishes are Matte, Satin, Iridescent, Diamond and Metal. Each of these finishes has over 40 shades each and is different from the other and is absolutely to die for!
The Matte Finish products have no shine, or no gloss and are completely blendable- almost like an airbrushed finish with great colour pay off. These eye shadows are almost chalky and do not reflect light, making them a great base and contouring colour.
The Iridescent Finish are a magnificent look that are great for the day time, as there is a hint of sparkle, catching beautifully in the light and they give off a subtly pearl like finish.
The Satin Finish are lovely and great for this time of the year. They have a soft and subtle sheen to them and reflect satin fabric. They stand somewhere between a matte and iridescent finish.
The Diamond Finish is the most sparkly eye shadow you'll come across! The eye shadow looks like real tiny pieces of diamonds blended into them. Perfect for the night time and would look beautiful blended in with the matte finish.
The Metal Finish is very true to its name as when it's applied it displays a metallic sheen similar to actual metal or foil. It's very 2014 and perfect for that bold sultry look.
These eye shadows come in singles or can be obtained in re-fill packs where you can build your own palette of colours suited to your own needs. Enjoy!