What's Inspirational
By Simon Published: October 11, 2013
What You're Saying
Just wanted to say well done guys! Choiceful.com has won my trust! It's a great site that I would definitely recommend.Read more
Low Maintenance Small Garden Design Ideas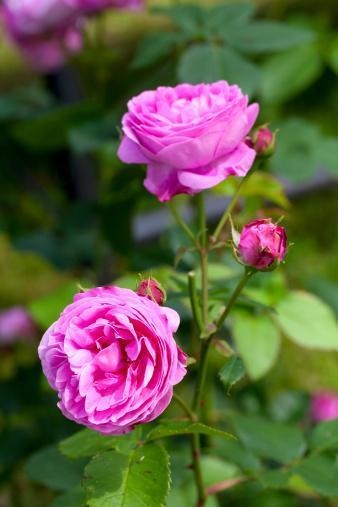 Jacqueline / Published on May 31, 2013
Some of us choose to have a small garden because we're not very green-fingered or due to lack of spare time to maintain it. The easy maintenance offered by a small garden can make it seem an attractive option for those wanting a patch of green space but without the time to devote to taking a lot of care of it.
Here at Choiceful, we love to bring you tips and advice for taking care of your
home and garden
. So here are some low maintenance small garden design ideas for you to try out.
1. Contemporary
Keep your garden modern and simple with the use of coloured gravel and patio flagstones. If you want to add some green to your garden, do it in the form of easy to maintain
potted plants
. Invest in a few perennials to give your garden year-round colour.
2. Entertaining
If you'd rather use your garden for entertaining, use decking over any grass and choose a set of table and chairs. A few hanging baskets and trailing flowers are enough for decoration, while
outdoor lighting
will let you keep the party going long after it gets dark outside.
3. Camouflage
If your small garden backs onto a wall, paint the wall a shade of green to blend in with the surrounding foliage and hang a large mirror on it. This will have the effect of magnifying your garden and making it look much larger than it actually is.
4. Garden upwards
Just because your garden is small, that doesn't mean that you have to limit the number of flowers. Give yourself endless space by planting upwards with a trellis. Introduce bright colours into your garden with a few carefully chosen plants – just remember not to place them out of reach or you'll have difficulty watering them.
So there you have it – which is your favourite small garden idea? Perhaps you have created something wonderful in your small garden? Let us know your thoughts on our
Facebook
and
Twitter
pages.
And remember, our
garden centre
is stocked full of everything you need to stay on top of your garden maintenance, from
soil
and gardening tools, through to
hanging baskets
and furniture sets.
Trust Choiceful.com for all your gardening needs.