What's Inspirational
By Simon Published: October 11, 2013
What You're Saying
Over the years I have used Choiceful.com quite a lot to buy home and garden items. If you ever have a problem you can always contact them and they always sort your problem out the sameday. The delivery times are excellent quite often next day or day after at most. Great service!Read more
Live Like A Celebrity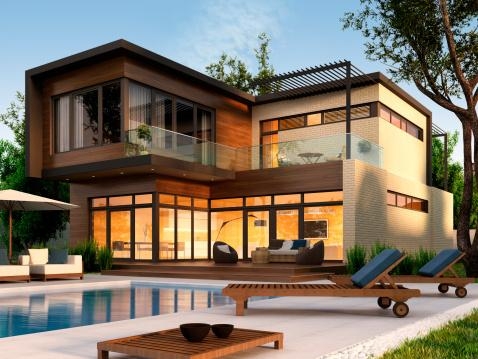 Jaqueline / Published on August 7, 2013
In today's celebrity-obsessed culture, it's difficult for the rich and famous to have any secrets. We can find out just about anything about their lives – which restaurants they go to, where they do their food shopping, even where they live – with a simple internet search. When you consider the hotshot lives they all lead, it can be difficult not to feel a little (oh okay, a lot) envious. But what if we were to tell you that you too could live like a celebrity?
1. Santo Versace's Milan Magnifico
How much do you spend each year on fashion? If you're a budding style setter, what could be better than owning a house of a famous fashion designer? His four-storey home, built in the 1950s, comes complete with a smokin' hot interior, and could be yours for a stylish £41.6 million.
Can't afford it? Well perhaps you could consider extending your current home with a loft conversion, adding effectively another storey to your home. While you're at it, give your home a makeover – take a look at our
décor section
for all the tools you need.
2. Roger Moore's Buckinghamshire Boudoir
Fans of James Bond may indeed be curious to see where the former star lived during his Bond era. This house (if it can be described as a house) dates back to the 1920s, offers five bedrooms and an additional annexe and guest cottage – there's no excuse not to invite your friends and family round for tea now! It's on the market for a suave £4.5 million.
One striking element of this home is the immaculate garden – keep yours well maintained with gardening equipment from our
garden centre
.
3. Jennifer Lopez' Miami Marvel
Located right on Miami Beach, you couldn't ask for a better view. J-Lo's former home boasts breath-taking views over Miami's skyline, while the 800-bottle wine cellar will ensure that your guest's glass will never run dry. There's also an outdoor pool if you fancy a midnight dip.
Steal the best elements of J-Lo's home for yourself and invest in
outdoor lighting
and a patio heater – that way, the party doesn't have to end once the sky goes dark.