What's Inspirational
By Simon Published: October 11, 2013
What You're Saying
Choiceful.com is a fantastic website to buy anything from plasma TVs to hand tools and kitchen utensils. Choiceful.com is like a massive shopping centre. Once you start browsing around it becomes really hard not to buy stuff! You can also sell your own items too - although it can be quite competetive as quite a lot of items sell very cheaply.Read more
Light Up Your Evening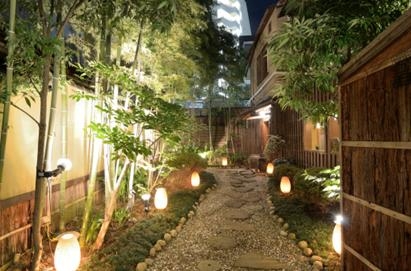 Edwina / Published on April 29, 2013
Now that the air is warmer and we're not limited to staying indoors because of the near-Arctic conditions England has presented us with, people are flocking to that part of the house they've been neglecting: the garden.
We spoke last week about how you could accessorise your garden with furniture to make you the perfect host for a garden party, but have you thought about what you could install to add warmth to the atmosphere? Garden lights.
Here at Choiceful we aim to provide for any occasion you wish to celebrate, whether it be an outdoor birthday party in the garden or just a gathering of friends, we have what you need.
Having these
solar garden lights
would be the perfect addition along a flower bed and because it's powered by natural light, you don't have to worry about buying batteries (though they are included, just in case the sun goes into hiding). Opting for
colour changing garden lights
will add character to your evening and will help your guests relax.
Lighting is often overlooked, especially when first thoughts go to furniture and barbeque accessories. Placing light sources strategically can dictate the mood. If you're having a party then bright lights will give energy to the atmosphere, but a friendly gathering will call for low-lights.
So next time you plan a garden party, consider Choiceful to set the mood in our
Solar & Outdoor Lights
section. If you've got any other tips then share them on our
Facebook
and
Twitter
pages!