What's Inspirational
By Simon Published: October 11, 2013
What You're Saying
Over the years I have used Choiceful.com quite a lot to buy home and garden items. If you ever have a problem you can always contact them and they always sort your problem out the sameday. The delivery times are excellent quite often next day or day after at most. Great service!Read more
iPhone 6 Simplified - What you need to know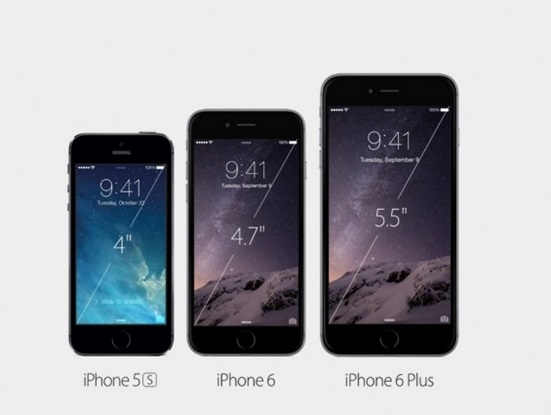 James / Published on September 16, 2014
The new iPhone 6 release has been slightly overwhelming, you've maybe seen a few pictures, heard it has some brand new features and not really looked into it too much, knowing soon enough everyone is going to be walking around with one.
You care a little bit but not so much you're willing to Google what each specific tech term means.
That's why we have decided to simplify it all and break down what really is new about the iPhone 6 and iPhone 6 plus! (Yes there is two…again!).
The Difference between iPhone 6 and iPhone 6 plus
Apart from the fact that one is bigger than the other … there aren't actually that many differences.Both of these phones have almost identical features, the iPhone 6 plus is 6.22 inches and iPhone 6 is 5.44 inches.
Features
Apple has claimed that the new iPhones are bigger, thinner and more powerful with an array of new features to make your calls, photo taking, face-timing, game playing and video watching just that much better.
Design
The iPhone 6's shape is a lot softer with rounder edges to make it feel more comfortable when holding.
The power button has now moved to the right hand side for easy access – a welcome change given the larger size of the device!
Retina display
Both the new phones comes with HD retina display which claims that the screen is so sharp that pixels aren't able to be seen. This display technology is also used on other Apple products such as Macs and iMacs.
Display Zoom
The display zoom enables you to zoom into the homescreen to take a better look at the apps.
New A8 Processor
The new M8 motion co-processor lets the iPhone track elevation, so you can see how many flights of stairs you've climbed as well as being able to differentiate between cycling and walking.
It also enhances your gaming experience, with more detailed graphics to make you feel like you're actually in the magical world.
Focus Pixels
A sensor that detects more information about your image enabling faster focusing.
Siri
Just like the previous iPhone- only now you don't even have to turn Siri on, you just say "Hey Siri" and she'll be at your service.
Battery Life
Unfortunately, despite the larger screens, battery life is similar to the iPhone 5s but the iPhone 6 Plus battery outperforms the iPhone 6.
According to Apple's, the iPhone 6 has up to 50 hours of audio playback, 11 hours of HD video or Wi-Fi browsing, 10 hours of LTE or 3G browsing, 14 hours of 3G talk, and 250 hours of standby.
The iPhone 6 Plus can get you 80 hours of audio playback, 14 hours of HD video, 12 hours of Wi-Fi/LTE/3G browsing, 24 hours of 3G talk, and 384 hours of standby.