What's Inspirational
By Simon Published: October 11, 2013
What You're Saying
Anyone wishing to sell unwanted books, DVDs or second hand computers and laptops online might consider eBay as the first option, but I would always include Choiceful.com as another great alternative. Choiceful.com allows you to list items already available on the site whether they are new or used. They can be single or multiple items. You don't have to pay anything for this service until you sell something. I have generally found that you can obtain a better price on Choiceful rather than on eBay and others, although it may take you longer to sell your item - it's worth it for the extra money.Read more
Instagram Ads Reach The UK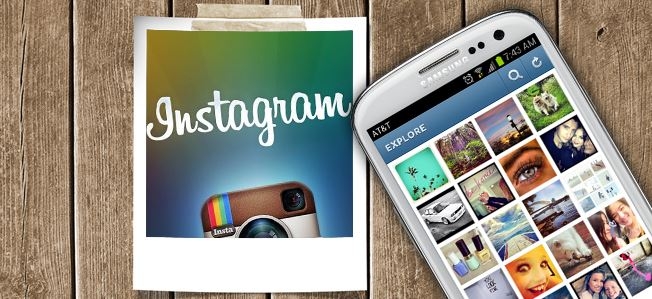 Mark / Published on September 29, 2014
Photo sharing app Instagram will now begin to introduce sponsored content into the feeds of its UK users following the introduction of advertising to the US in September of last year.
The Facebook owned application will run sponsored image and video based content from what the owners have described as "carefully selected brands"including Waitrose, Rimmel, Channel 4, Starbucks and Cadbury.
Instagram has more than 200 million active users who collectively, have posted over 20 billion images since its inception. So with such an extensive market, will the introduction of advertisements effect the usability of the app?
James Quarles, the global head of business and brand development at Instagram has announced that;
"We are starting with brands who already have a very strong presence on Instagram. We want this to be a natural experience, like the way people consume high-quality ads flicking through a magazine."
In an attempt to align itself within the world of glossy print journalism Instagram has also announced the potential to open up the introduction of advertisements to other kinds of companies and content, including editorial.
"Some are advertising, some are editorial, and some are in between. And this is what people most associate with Instagram: beautiful images. We think that the consumption –when people are sitting, scrolling through their Instagram feed in this relaxed moment –that is consistent with taking your favourite magazine and flipping through pages, having images that capture your attention."
So what exactly can we expect to see?
Waitrose's first Instagram campaign is expected to run alongside its 'Love Food'promotion showing alluring images of what they describe as "deliciously messy"cookery. Meanwhile, RimmelLondon are also set to release a series of images of women applying make-up in reflective surfaces.
Sarah Davies, UK marketing manager for Rimmel London revealed that;"This campaign is a natural evolution of our commitment to our communities and customers in social media, for which we are truly passionate about."
Instagram hopes that by placing an emphasis on the creative, it will prevent backlash from users for the introduction of sponsored content to the prominent application. Additionally, it appears as thoughInstagram as provided users with a substantial amount of power with regards to what appears in their feeds. All sponsored contentthat appears will be clearly marked with a sponsored label and if users see an advertisement they don't like, they will have the ability to hide it and provide feedback on what wasn't quite right.
So what do you think? Is this a step in the right direction, an innovation in creative media? Or will this ruin Instagram as a purely social platform?