What's Inspirational
By Simon Published: October 11, 2013
How to wallpaper around a window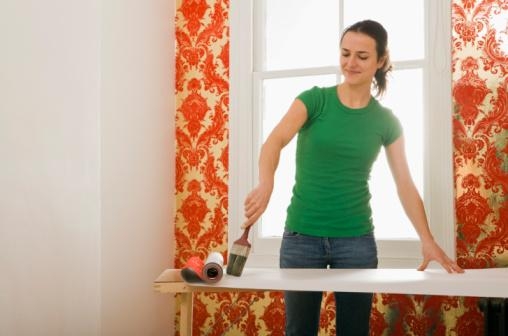 Jacqueline / Published on July 19, 2013
It's that time of the week again – how-to Friday, where we bring you helpful DIY fixes for your home. If you're thinking about redecorating this weekend and you've never put up wallpaper before, then this is the blog for you. Anyone can learn how to affix a sheet of paper to the wall but papering around a window or a door can be a bit trickier.
So today we're going to show you how to wallpaper around a window. You can apply the same tips for wallpapering around doors too.
Here's what you'll need:
You can shop for these products via our home and garden category – who said that redecorating had to be expensive?