What's Inspirational
By Simon Published: October 11, 2013
What You're Saying
Excellent, well thought out website that enables you to buy products second hand or new, with varying price ranges. The website is presented well and very easy to use. I had no problems regarding payment for my purchases and the packaging and postal services are great. I have talked about the service to family members and friends, who are considering selling items online or starting up a new business.Read more
How to Use Lighting to Create Different Moods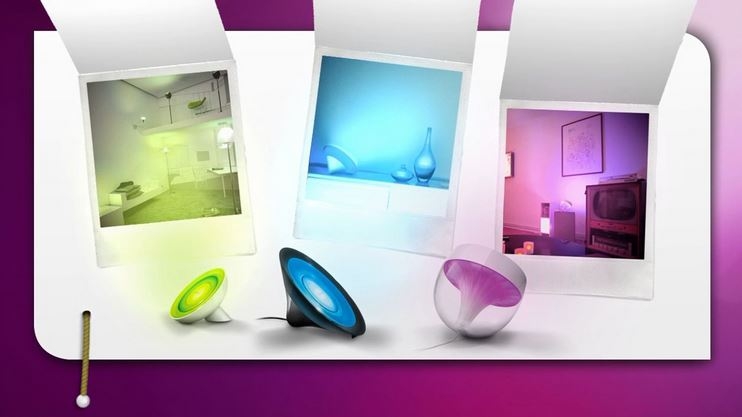 Charle / Published on September 7, 2014
You'll be surprised at how much lighting your home properly can change the whole mood and style of your home.
Good use of lighting in every room of your home is essential if you want your home to be as inviting as possible.
Lighting is all about creating a certain ambience, so we thought we would offer some tips for how to light each room in your house.
The Living Room
1. Add lighting where people will need it the most, i.e for reading books on the sofa or watching TV. This type of lighting is called directional lighting.
2. Use table and floor lamps to create soft pools of light for a relaxing atmosphere
3. Add a dimmer switch so you can adjust the lighting for different occasions. Have it on low when you are winding down or for a romantic feel to the room. Or you can have it on bright when entertaining guests so the room feels lively.
4. If possible, add a fireplace to make the living room feel really cozy and inviting. If not, you can always place lots of candles everywhere or have lots of them on one tray to create the same effect.
The Kitchen
1. Place a switch near the door as you enter the kitchen so you can use it when you enter and leave, and use this switch for the main lighting
2. Place lighting over the countertops or under them to help prevent accidents and to create a calming mood.
3. If you have a dining area in your kitchen, hang lamps with a dimmer switch over the table so you can change the brightness when needed, i.e for writing or a softer light for eating at dinner time.
The Dining Room
1. Place a ceiling light directly over the middle of the table to make the dining table the focal point of the room. If you have a rectangular table, use a row of three lights.
2. Use a dimmer switch for the lighting so you can control the atmosphere for different occasions.
3. If you have certain features or art pieces, use accent lighting to highlight and enhance their effect.
4. Try changing the bulbs for pastel-coloured ones to soften the atmosphere and enhance a specific colour scheme.
4. Place the lighting at least 30 inches above the dining table to provide the best mealtime experience.
The Bedroom
1. Use different types of lighting in the bedroom to create a cosy atmosphere, i.e floor lamps, table lamps and spotlights.
2. Use Scones to make a bedroom feel really warm and give it a nice glow. Sconces are lights that attach to the wall rather than the ceiling. You can place a shade over them to go with your colour scheme or use a glass diffuser to create a softer look.
3. Make sure your table lamp or floor lamp if needed for reading purposes are placed at or near eye level.
4. Don't pick lampshades that are too dark as this can make the room feel gloomy, instead of welcoming.
The Bathroom
1. To get the most out of any natural daylight, get rid of any blinds or curtains. If there is a risk of people being able to see in, frost the window with a spray that you can buy from DIY stores.
2. For a larger bathroom, you can choose to use several low-voltage spotlights or downlighters to cast pools of light onto the surface below. These reflect well with water and glass.
3. Fit your bathroom with a dimmer so you're not blinded by the light when you use the toilet during the night.
4. Don't place lights above your mirror as this can age you by 10 years! It's also ineffective for shaving or applying make-up.
5. Make sure the bath and shower are lit properly with ceiling lights.
6. To create a really special look, consider fitting fibre optics, which are lights specifically used for underwater use. These look great in a bath.