What's Inspirational
By Simon Published: October 11, 2013
What You're Saying
Choiceful.com marketplace is a great way to earn a bit of extra cash from any books, games or computer software you no longer require. Unlike other online marketplace websites, there is no charge for making the listing and Choiceful.com only take a small commission. There's also an added benefit in that Choiceful.com request payment from the buyer and then forward it into your bank account. This way you're guaranteed the payment won't bounce and you're protected against fraud. And, unlike e-bay, you don't need a credit card to sign up with Choiceful.com. All payments are transferred to your bank account and commission is taken before the funds are transferred.Read more
How to Prepare your Vegetable Garden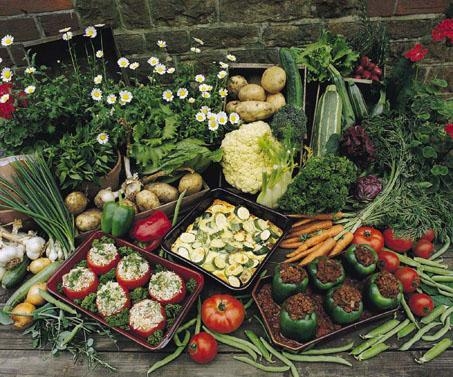 Jacqueline / Published on June 3, 2013
With the price of food increasing year on year, in particular when it comes to fresh fruit and vegetables, many homeowners are now deciding it might just be better to grow their own.
This week we'll be taking a look at how to grow vegetables from your own garden. But before we can focus on the vegetables themselves, you'll need to know how to prepare your garden.
Choosing the correct soil
You'll need to start by planting your vegetable seeds in the correct soil. Seed starting mix will make sure that the
soil
contains the right minerals your vegetables need to grow healthily. Before you transfer your vegetables to their garden beds, you'll need to nurture them in your greenhouse.
Forward planning gives the best yield
Naturally you'll want to ensure the best yield possible from your home grown vegetables. One way you can do this, is by separating each type of vegetable seed in neat lines. Use salt hay to retain moisture and to
prevent the growth of weeds
.
Space plants evenly
Make sure the holes where you plant are spaced evenly in order to give each plant sufficient room to grow well. This works great for lettuce plants.
Mustard can protect your crops
By planting mustard greens amongst your dark green leafy vegetables (think kale, cabbage and broccoli), you can reduce the chance of flea beetles attacking them as they'll be more attracted to the mustard greens.
Use paper to prevent cutworms
If you're planting cauliflowers, it's a good idea to wrap heavy paper around the stems and push it deep into the soil to prevent cutworms from accessing your crop.
Invest in a salad table
If you're planning to grow salad type greens between April and November, the best way to do so is by planting them in a salad table, in order to ensure maximum growth.
Don't forget to water your plants!
You'll find everything you need to get your garden vegetable ready on Choiceful's
home and garden
pages.