What's Inspirational
By Simon Published: October 11, 2013
What You're Saying
I used to sell some cooking utensils on eBay but noticed my sales were shrinking and their fees were going through the roof. A friend had used Choiceful and recommended the site to me. They had all of my products available and most didn't have any sellers, I created an account and added my products within a few minutes. Unlike other marketplace websites Choiceful.com customers tend to be easier to deal with as their are lots of selling tools to make my life easy. What's most important though is I'm left with a lot more profit for each sale!Read more
How to Grow Onions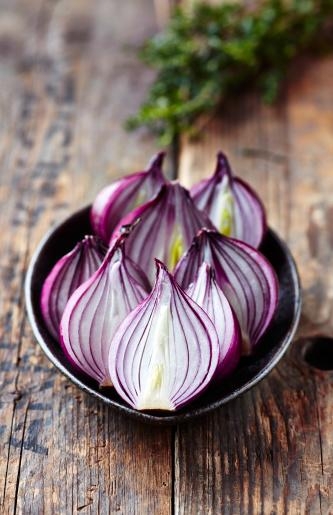 Jacqueline / Published on June 5, 2013
Onions are a staple vegetable that all homeowners have in their fridge. They add flavour and intensity to your food, and they're really easy to cook with. So if you're an onion fan, why not consider growing your own? That way, you'll have your pick of the onions when it comes to harvesting time. Here is
how to grow onions
.
Make sure the soil is ready
Onions grow well in a sunny patch of fertile soil. You can make sure your
soil
is the right consistency by combining it with organic matter a few months in advance of planting.
Planting seeds
If you're growing onions from a planted seed, you'll need to plant the seeds in damp seed compost as early as January or February. Stick to five or six seeds per
pot
and repeat the process again at the beginning of autumn for a year-round crop of onions.
Planting sets
Onion sets are small, young onions that can be planted to ensure a much better harvest. If you're a UK resident, using this method will guarantee you the best crop. You can begin planting onion sets in spring or summer (so now is the perfect time really).
Make sure you tread down the soil firmly before planting the sets in rows, roughly 10 - 15cm apart. Cover with soil, leaving the top part of the onion sets exposed.
Taking care of your onions
You don't have to worry too much about maintaining your onion crop. The main thing is to ensure that you regularly weed the soil around them whilst they are young. You don't even have to bother about removing nearby weeds as they actually help the bulbs to ripen.
Harvesting your onion crop
As a general rule of thumb, onions sown in spring are likely to be ready to be harvested by August. And if you sow onions in autumn, your crop will be ready to harvest from June. Try not to let your onions get wet – they'll last for longer if they are kept dry. Therefore, you should store your onions in a dry, dark place such as a shed, kitchen cupboard, or even your garage.
You'll find everything you need to assist you with growing onions on Choiceful's home and garden pages. Visit our
garden centre
to get your hands on the correct soil, some
gardening gloves
, and a
mini trowel
.