What's Inspirational
By Simon Published: October 11, 2013
What You're Saying
Choiceful.com is a fantastic website to buy anything from plasma TVs to hand tools and kitchen utensils. Choiceful.com is like a massive shopping centre. Once you start browsing around it becomes really hard not to buy stuff! You can also sell your own items too - although it can be quite competetive as quite a lot of items sell very cheaply.Read more
How to Grow Cucumbers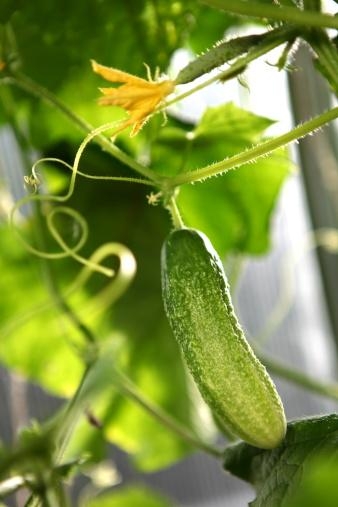 Jacqueline / Published on June 4, 2013
If you're new to gardening, the concept of growing your own edible garden may appeal. Because your vegetables will be free from pesticides and you know full well they haven't been pumped full of water simply to make them look bigger, they will not only look great, they'll also taste amazing. The time you've spent growing and nurturing your vegetables will make the reward all the sweeter.
Here at Choiceful, we love to bring you great tips for your
home and garden
products and this week, we're focusing on how-to guides for growing vegetables. Today it's the turn of the cucumber. As we're now in June, this is the ideal time to begin growing this salad vegetable. Plus it will make a tasty addition to your late summer salad accompaniments at barbecues.
You can choose to
grow cucumbers
outdoors in your garden or, if you have one, in your greenhouse. However, if you have a sunny spot in your garden, it's actually easier to grow cucumbers outside.
Growing cucumbers outdoors
- Sow seeds into
compost
in early June or you can start growing them inside from late April and then plant them early June.
- Make sure each planting hole is 45cm apart and treat the soil with compost prior to planting to give your cucumbers the correct minerals and the best chance of healthy growth.
- Regularly water your plant as soon as the fruit starts to form.
Growing cucumbers in a greenhouse
- Sow the seeds in small pots as early as February and then move them to a heated greenhouse towards the end of April.
- Transfer the seedlings into large pots filled with compost and make sure they are 60 cm apart.
Taking care of cucumbers
It's important to
regularly water cucumber plants
and feed them with a liquid fertiliser. If the weather suddenly turns hot, keep the conditions as humid as possible by wetting the soil and bringing the plants into the shade. Be careful to keep an eye out for slugs and snails which may damage your plants before they are fully grown.
You'll find everything you need to grow your own cucumbers in our
garden centre
. We stock all of the necessities, such as soil and compost,
trowels
and plant pots. So all you have to do is get your hands on some cucumber seeds. It really is that simple.