What's Inspirational
By Simon Published: October 11, 2013
What You're Saying
Choiceful.com is a fantastic website to buy anything from plasma TVs to hand tools and kitchen utensils. Choiceful.com is like a massive shopping centre. Once you start browsing around it becomes really hard not to buy stuff! You can also sell your own items too - although it can be quite competetive as quite a lot of items sell very cheaply.Read more
How to Grow Cauliflowers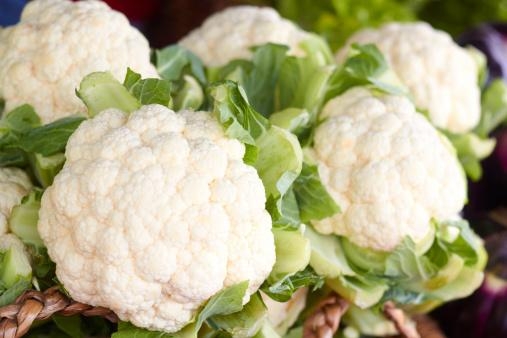 Jacqueline / Published on June 6, 2013
Whether you eat them smothered in cheese sauce or boil them up with broccoli to complement a Sunday roast, cauliflower is one very delicious vegetable loved by all. Often overlooked or forgotten about, we thought it deserved a bit of a mention, which is why we've chosen to feature a post on
how to grow cauliflowers
. You'll be surprised at just how many different varieties there are.
Prepare your soil in advance
Cauliflowers require
fertile soil
with a mixture of well-rotted manure in order to grow well. If your soil is shallow or sandy, you may wish to consider building raised beds, otherwise your harvest is unlikely to be fruitful.
Growing cauliflowers in the same soil more than once every three years is likely to spread disease to your plants so mix things up a bit by using the same soil to grow a different vegetable in between this time.
When to plant
With three main types of cauliflower variety, you'll need to ensure that you are planting yours in the right season. Use a seedbed or a deep tray and sow your cauliflowers about 2.5cm deep in the soil and keep them roughly 15cm apart.
Sow summer cauliflower between October and February (keep it under glass); autumn/winter varieties should be sown between March and June (again under glass); while mini cauliflowers need a permanent bed between the months of March and May. Once they've grown to around 10cm tall and start to sprout a few leaves, you can transplant them to their main bed (February – May for summer cauliflower, and autumn/winter cauliflower needs to be moved between the months of May and July).
How to care for cauliflower
A good dose of
liquid feed
will help to promote growth in your cauliflower crop but make sure you regularly water the plants too. Get rid of sprouting weeds with one of our many
weed killers
and do your best to keep slugs and snails away.
Harvesting your crop
Summer cauliflowers can be harvested between June and August; autumn/winter cauliflowers will be ready from September while you'll be able to make use of your mini cauliflowers from July onwards.
What you'll need
Of course, before you can set about planting cauliflowers, you'll need to kit yourself out with some supplies. That's where Choiceful's
garden centre
comes in handy - take your pick from the best soil, plant pots and gardening gloves to make sure your cauliflowers are given the best treatment from the very beginning. And if you need some vegetable growing tips, check out our
Facebook
and
Twitter
.