What's Inspirational
By Simon Published: October 11, 2013
What You're Saying
At first, I was rather concerned about using the site as I regularly buy from the same old internet sites, I tend to be an habitual user of everything and rarely like to change - I must finally be getting old! These days what with technology and computer hackers, you just can't be too careful - now I really sound old! Anyhow, my friends and family had raved about this website and it seemed secure. I made my first purchase from Choiceful.com before Christmas, and my Christmas tree and lights arrived quick-sharp and at a reasonable price. I then started to sell a few items and one year later I made it my full-time job. I just wanted to thank Choiceful for the great service they offer!Read more
HOW TO: Avoid common DIY accidents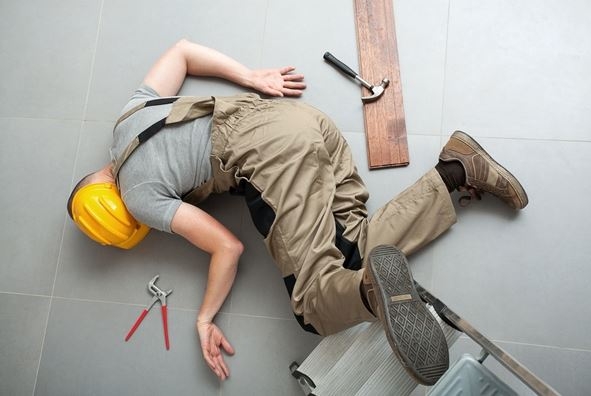 Charle / Published on September 8, 2014
There is nothing better than renovating your home yourself, stepping back and admiring your very own DIY handiwork.
But did you know that between 87,000 and 220,000 people end up in hospital each year with injuries from DIY work?
It's always better to be safe than sorry so take note of the most common accidents when working with tools in your home.
Know how to Use Power Tools
Power tools can look scary and for a very good reason too! They can be very dangerous so make sure you read the safety instructions very carefully before using them.
If you can't find the instruction manual, research online so you are confident you can use them safely.
Tips for using Power Tools
- Only use in a well lit room with no distractions (i.e children, pets)
- Don't wear loose clothing which can become caught
- Extension cords with a 3-prong plug must be plugged into a 3-prong hole
- Use safety glasses
Safety with Ladders
Ladders are one of the most commonly used tools when doing DIY in your home, but can also wreak the most havoc!
Tips for using Ladders
- When dealing with anything electric, always use a wooden ladder, not a metal one
- Make sure your ladder is stable before mounting
- Place the ladder 1 foot away from a wall for every 4 feet of height
- Lock the centre in position when using an A-frame ladder
Be Wary of Poisonous Toxins
People forget that many cleaning products and paints are actually poisonous and contain harmful toxins. It's important to ensure they are always stored away safely, especially if you have children running around.
Tips for Poisonous Toxins
- Keep all chemicals and medications in the original containers or if you put them in a different container, make sure you label them
- Never mix anything which has chlorine bleach in it with anything that contains orammonia as this concoction creates lethal chlorine gas
- If you have kids, only buy products which have childproof containers
We hope these simple tips help you when working on any DIY projects. Have you got any good tips for health and safety when working with tools?