What's Inspirational
By Simon Published: October 11, 2013
What You're Saying
I used to sell some cooking utensils on eBay but noticed my sales were shrinking and their fees were going through the roof. A friend had used Choiceful and recommended the site to me. They had all of my products available and most didn't have any sellers, I created an account and added my products within a few minutes. Unlike other marketplace websites Choiceful.com customers tend to be easier to deal with as their are lots of selling tools to make my life easy. What's most important though is I'm left with a lot more profit for each sale!Read more
How Can You Engage With Your Twitter Audience?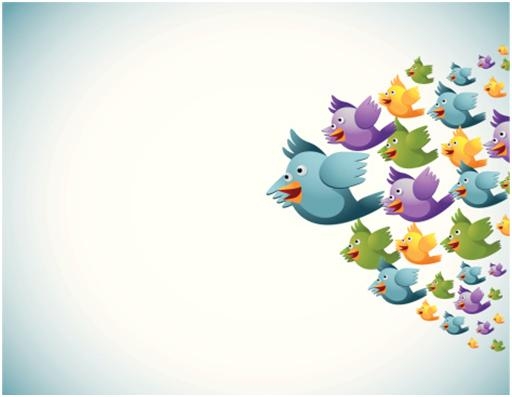 Edwina / Published on March 20, 2013
The Twittersphere gave birth to a new tweeter today: Chancellor, George Osborne. It coincided with budget day and once confirmed of its authenticity, he gained 10,000 followers in his first hour. However, given the current pressure on the next steps for the economy,
journalists have deemed this move to be "not the best place for helpful, supportive advice"
. So with Twitter becoming a notable tool for engagement with your target audience, what should a business consider tweeting in order to promote themselves?
1. Tweet about what's going on in your industry and company. The former shows you're keeping up to date with relevant news and helps your audience understand your business in the bigger picture. The latter lets your audience know that you're hard at work, and how you're doing this hard work. It gives your followers a reason to follow you!
2. Linking photographs of your employees, offices, and daily goings on humanizes your company. It reminds your audience that there are people behind your company – people they can relate to.
3. Ask for your followers' advice. If you've got a new business idea, who better to ask advice from, than those you're trying to sell it to? It allows you to engage with your audience, and even get ideas bouncing back and forth. It's important you know what makes your audience tick, and this is the perfect way to reach out to them!
4. Remember that it's not all business! Laughs should be shared. Share them with your audience! Tweeting a funny picture or link gives your followers a reason to stay following you. They'll get fed up if all you're interested in is selling.
5. And last but definitely not least: assess what works for you. It's fair to follow the above advice but at the end of the day, your audience is unique. You should pay attention to what gives you positive feedback, and what doesn't. From there, you can deliver even more targeted tweets to your followers.
Follow us
@Choicefulcom
on Twitter now to see the most recent news relating to SMEs.