What's Inspirational
By Simon Published: October 11, 2013
What You're Saying
Choiceful.com is a fantastic website to buy anything from plasma TVs to hand tools and kitchen utensils. Choiceful.com is like a massive shopping centre. Once you start browsing around it becomes really hard not to buy stuff! You can also sell your own items too - although it can be quite competetive as quite a lot of items sell very cheaply.Read more
Homes of the Rich and Famous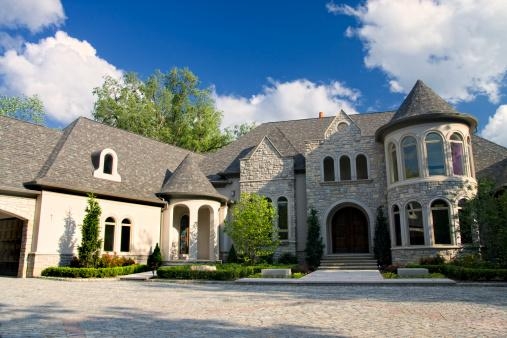 Jacqueline / Published on August 5, 2013
Close your eyes for a minute and try to picture your dream home – is it a mansion? Does it have its own private beach? Is it located abroad? Well you'll perhaps be unsurprised to hear that for some people, these features are not merely a dream. Let's take a look at five homes belonging to the rich and famous.
1. Kylie Minogue
You may think that originating from Australia, Kylie would feel most at home by the beach, but instead, she owns a ginormous penthouse flat in the lively, bustling area of West London. Now, although we cannot all afford to buy penthouse flats, you could always consider converting your loft into a mini studio apartment. Kit it out with everything you need, from
bathroom accessories
to
small kitchen appliances
.
2. Jennifer Aniston
In addition to the pad she's just bought with fiancé Justin Theroux, Jennifer Aniston also owns property in Beverly Hills and Malibu. The great thing about her Malibu home is that it backs right onto a private beach so it's perfect for a secluded holiday. You can create your own privacy around the exterior of your home by planting trees and other colourful foliage around the edges – visit our
garden centre
for all the tools you need.
3. Brad Pitt and Angelina Jolie
This star couple actually own several homes around the globe, perhaps unsurprisingly. Their £10m mansion, located in Richmond comprises of an indoor pool, wooden beams dating back to the 15th century, as well as elephant-shaped topiary in the garden. Get creative with your garden topiary – all you need is a good pair of
hedge trimmers
.
4. Brad Pitt and Angelina Jolie
Brad and Angelina also own a beautiful home by the beach in California. In addition to having a spectacular scenic view, the property is totally private, set on acres of countryside, with the extra seclusion of the cliff-lined coastline. It may be difficult to replicate this home with your suburban property but you can still ensure you have a gorgeous view from your window by planting a colourful
garden
.
5. Taylor Swift
Also living right by the water's edge, Taylor Swift's Rhode Island mansion cost her a reported grand total of $17.7m. For that amount of money, she has a large swimming pool, a sea view and five acres of garden space. If you've always wanted your own swimming pool, why not invest in a hot tub for the garden? And of course, buying a home by the coast will ensure the views are stunning.