What's Inspirational
By Simon Published: October 11, 2013
What You're Saying
Choiceful.com is a unique place, built for better buying and easy selling. They make managing my online business an enjoyable and more profitable experience. I have recommended them to all of my family and friends.Read more
Helpful Gardening Apps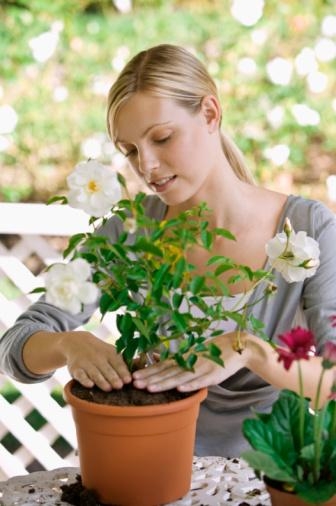 Jacqueline / Published on June 24, 2013
Now that the weather is becoming warmer, it's only natural that you'll want to spend a lot more time outdoors, soaking up the sun in your garden, or hosting regular barbecues.
Of course, it's also the time of year to get your garden back into shape and looking picture-perfect pretty. Thanks to our handy daily tips, you can rest assured that this year, your garden will look the best it has in a long time.
Today we're looking at helpful gardening apps.
Have you ever noticed a pretty flower growing in your garden but been unable to identify it? Well thanks to such apps as iPflanzen, Leafsnap and NatureGate, your puzzling days are over. Simply take a snapshot of the plant in question and submit it for instant analysis. Alternatively, you can work your way through the various characteristics of your plant, such as leaf shape and flower colour, in order to best identify your plant.
For those new to gardening, Gardenate comprises a helpful calendar, detailing at what points of the year certain plants are best grown. The great thing about this app is that it greatly increases your chance of harvesting healthy crops rather than being left disappointed because your plants have barely grown.
And talking of calendars,
Plant Alarm
is interactive, allowing you to set custom reminder alerts for watering the plants. It also has a growth chart so you can measure the growth rate of your plant at regular intervals.
In addition to the apps however, you'll also need to equip yourself with the necessary tools for the job. Here at Choiceful, we have a wide selection of fantastic gardening products in our
garden centre
. Whether you're after
hanging baskets
and plant pots,
compost
or
weed killer
, you can rest assured that we have everything you need to look after your garden this summer.