What's Inspirational
By Simon Published: October 11, 2013
What You're Saying
Just wanted to say well done guys! Choiceful.com has won my trust! It's a great site that I would definitely recommend.Read more
Handy Tools for Property Quick Fixes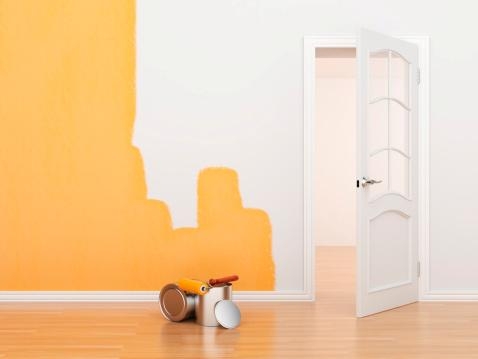 Edwina / Published on July 25, 2013
Whether you are a landlord or a homeowner, there comes a time when your property starts to look a bit tired and worn. Instead of shelling out money you can't afford to completely renovate the property, there are some quick fixes that you can make that will instantly revive and refresh your home.
Landlords often do not have much time between old tenants moving out and new tenants moving in. So here are the tools you will need to get that buy-to-let property looking as good as new before your new tenants pitch up with their belongings.
Paint Roller
You should invest in
roller
with both short and extendable handles to help you to reach those high ceilings. Look out for a roller with a synthetic head, as this will offer you the best value for money and can be used with both emulsions and water-based paints.
Paintbrushes
It is wise to shell out a bit more money on a top
quality paint brush
which will ensure no bristles are left stuck to your walls and will last for years. 50mm brushes are ideal for doors, while 100mm brushes work well on walls, floors and ceilings. And should you need a brush for precision painting in fiddly areas, make sure you get your hands on a 2.5cm brush.
This will easily remove old flaking paint and rust.
Masking tape
It doesn't matter how careful you are when you paint, there is a high chance that some will drip onto the skirting boards. Prevent this from happening by covering them with
masking tape
.
Scraper
A good
scraper
does not have to cost a fortune. Use yours to remove old paint and wallpaper quickly and easily.
Sandpaper
Any wooden or plaster surfaces will need to be smooth before you paint over them. Use
sandpaper
to smooth rough edges – just put a dust sheet down first.
This does exactly what it says on the tin, so to speak. Use it to smooth down the air bubbles in the wallpaper after you've hung it on the wall.