What's Inspirational
By Simon Published: October 11, 2013
Hands-Free Indoor Gardening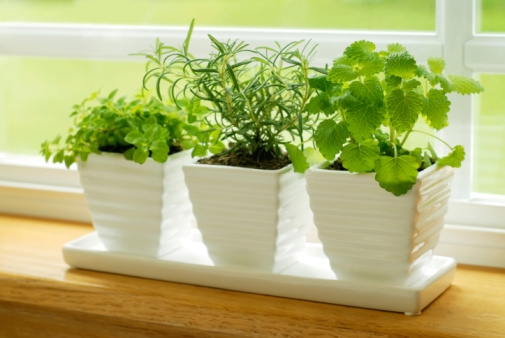 Jacqueline / Published on June 21, 2013
If you are not lucky enough to have a garden where you live, you may decide to add a touch of colour to your home with an indoor garden instead. The problem is, it can be time consuming to maintain and very easy to forget to water your indoor plants. Wouldn't it be great if there was a gadget that could cultivate your indoor garden for you?
Well you'll be pleased to hear that such gadgets really do exist so you can grow a beautiful indoor garden without really having to lift a finger. Let's find out more shall we?
The Click and Grow box enables you to grow a variety of plants in pre-potted cartridges. All you need to do is insert four AA batteries and pour some water into the box and hey presto. Place your box next to a sunny window to aid with plant growth.
And that is literally all you have to do. This cleverly designed box contains a hydrometer which records moisture levels, while the blue light flashes to indicate when the water needs a top up (roughly every two weeks) – it's as easy as that!
However, if you prefer to take care of your indoor plants yourself, you'll need to get your hands on a few pieces of necessary equipment. That is where Choiceful.com can help. Take a look at our
garden centre
where you'll find a range of tools to help you grow your indoor garden.
Whether you need
compost
, small indoor
plant pots
or a plant box to put on your window ledge, you'll find everything you need on Choiceful's marketplace.